UM-Flint Launches New Graduate Level Leadership Degree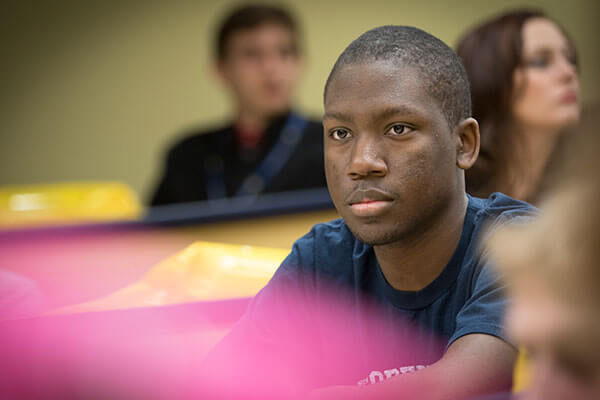 The University of Michigan-Flint School of Management is launching a new graduate-level degree designed to enhance and develop the leadership skills of managers.
The Master of Science in Leadership and Organizational Dynamics starts this fall.
"The M.S. in Leadership and Organizational Dynamics offers managers the theory and applied skills to become more effective leaders," said Dr. Thomas Hemphill, a professor of strategy, innovation, and public policy at UM-Flint. Dr. Hemphill helped develop the new degree program.
"This is accomplished through a unique offering of graduate courses taught by highly motivated faculty in, for example, the areas of organizational ethics, conflict resolution and negotiation, change and talent management, and strategic innovation."
The program is orientated toward those in the private and not-for-profit sectors, Hemphill said. Students do not have to come from a business background. The degree helps those currently in management positions.
The degree can be achieved in as few as 20 months, or can be planned out over five years.
"Leaders cannot get enough good training," said School of Management Dean Scott Johnson. "This will give them a good theoretical background and framework to think about their own careers and organizations."
Dean Johnson said the degree program develops the knowledge base and skills for managers on how to succeed and lead no matter what changes take place within their industry or workplace.
The degree is offered in the NetPlus! format, with 60 percent of the coursework online, along with two weekend sessions on campus per semester. This allows students from a wide range of geographical areas to earn this degree and continue in their current jobs, while also building a professional network through on-campus classroom sessions.
"Organizations are seeking high-performance leaders who have the skills and training to manage change, inspire others, and improve the bottom line," said Dr. Brian Blume, a UM-Flint professor of organizational behavior and HR management who helped develop the program.
"The M.S. in Leadership and Organizational Dynamics offers participants the opportunity to develop personally and professionally as leaders, as well as to advance their organizations and communities," said Blume.
Contact University Communications & Marketing with comments, questions, or story ideas.