UM-Flint Education Course Teaches Citizenship and Inclusion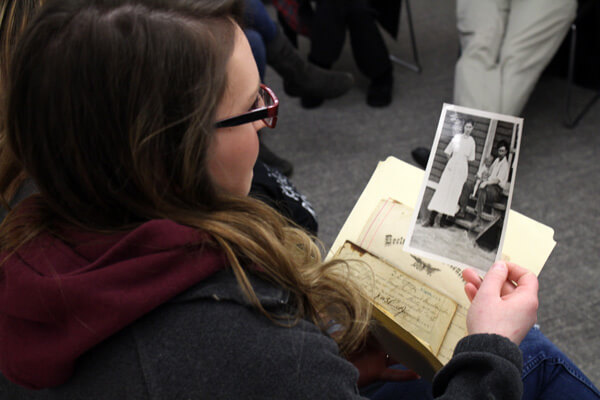 University of Michigan-Flint education assistant professor Annie Whitlock wants her pre-service elementary education teachers to be able to define and teach citizenship in terms that signify inclusion, empathy, diversity, family, and activism.
"Social studies is about creating effective citizens," Whitlock said while recently preparing for her EDE 343 social studies methods course. "That can be defined in different ways, but I believe effective citizens are involved in their communities and work for the common good to help others."
Whitlock currently serves as the president of Michigan Council for the Social Studies and enjoys being an active citizen in her own community. As she prepares her students to become elementary educators, she emphasizes throughout the course that teachers need to model good citizenship in their classrooms while applying creative strategies that help children understand what it means to be a good citizen even at a young age.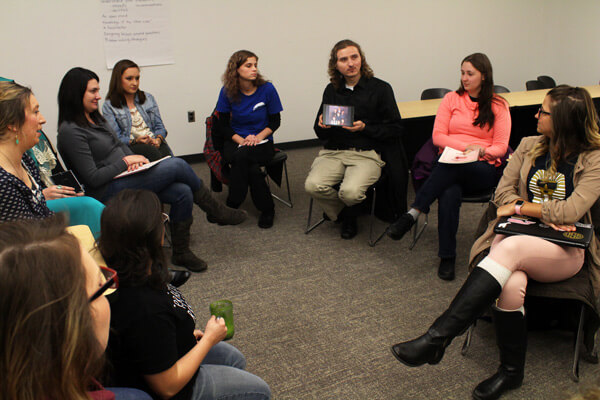 Recently, members of Whitlock's class brought in family artifacts to share. The fun activity not only helped the students get to know one another better. It also demonstrated how students could promote in their future classrooms the theory that young children can best identify with citizenship and community by thinking about their own family members, relationships, traits, and traditions.
Students brought in various items, family photos, albums, a recipe book, and old documents, all carrying a slice of family history and an interesting story. Though everyone had a different story, each shared experience also represented their commonalities.
"Family is a big theme in elementary social studies," Whitlock said. "Sharing about families is a way to introduce students to community and to build empathy with them. It can help teachers think about how family impacts their students' lives. Teachers set the tone for their classroom community and this is a good way to make their students feel welcome."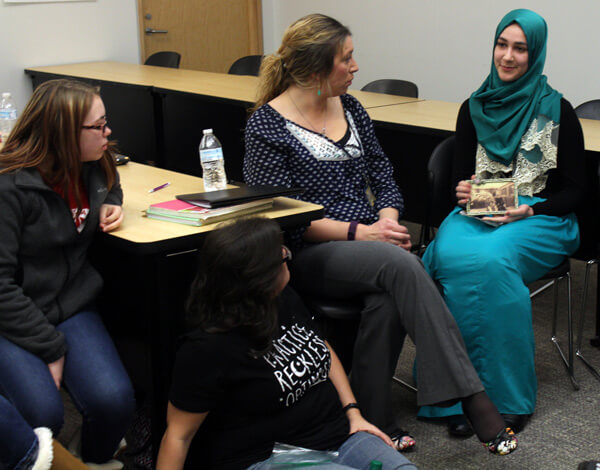 Class discussions and activities in the elementary classroom that center on family also help teachers to introduce topics related to government, geography, history, civil rights, and more. Activities can focus on rules that family members follow at home, family origins and genealogy, family gatherings, trips, and traditions.
"My hope is that my students will teach their students to be inclusive of everyone and to look for ways to stand up for what's right," Whitlock said. "Family is that unifying thread."
---
For more information about UM-Flint elementary education programs, visit www.umflint.edu/elementary-education
Contact University Communications & Marketing with comments, questions, or story ideas.