UM-Flint Social Work Welcomes South African Visiting Scholar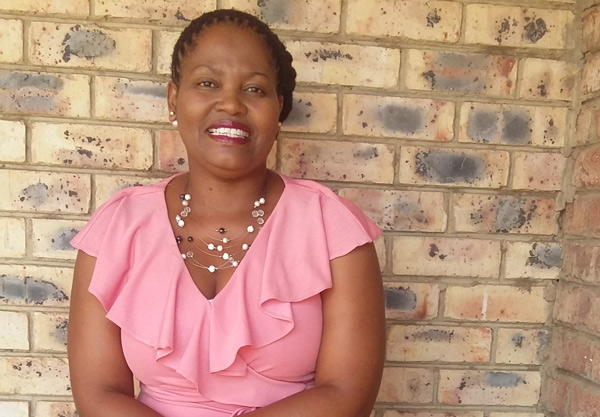 When a multidisciplinary group of University of Michigan-Flint students traveled to South Africa last summer as part of an International Group Travel study abroad course, one of their stops included the University of Fort Hare, Eastern Cape Province.
There they met an inspiring non-traditional social work student named Nenekazi Melody Gxashe. Though her higher education goals were stalled due to apartheid, Gxashe is currently pursuing her degree at the University of Fort Hare, while continuing her generalist practice role as an experienced social development worker with the Department of Social Development in South Africa.
On Friday, January 13 the UM-Flint campus community will have an opportunity to listen to Gxashe speak during the Social Work Department's Intercultural Dialogues session set for 9 a.m. to noon at the University Center Michigan Room D. She will also be a guest speaker in social work classes throughout the week.
As a social development worker and a non-traditional student in post-apartheid South Africa, Gxashe has facilitated dialogues with students encompassing the wide scope and diversity of generalist practice. In her work, she interfaces with community and public health services, child protective services, elderly and people with disabilities, survivors of domestic violence, and HIV/AIDS outreach, and also facilitates empowerment programs for youth. She supports social workers rendering human services for people throughout the Amathole District.
Established in 2014, the UM-Flint Social Work Department's International Dialogues guestship is an opportunity for students, faculty, staff and the community to acknowledge, understand, and celebrate differences as a critical component to well-being. The program helps prepare students and faculty to embrace meaningful and ethical work in a global context.
Gxashe has worked in recent years with Otrude Moyo, UM-Flint Social Work chair, on her scholarship on Ubuntu in Eastern Cape, South Africa. Moyo hopes that Gxashe will gain as much professionally from her visit here as the faculty and students who interact with her.
"Oftentimes, study abroad programs are designed so that people from the global north, because of various privileges, travel to the global south, but the movement in the other direction is less encouraged," Moyo said. "The Social Work Department embraces mutual exchanges as best practice for international study abroad. Professionally, this is also an opportunity for our guest to assess social work internationally. Her visit to UM-Flint is a key aspect of providing spaces for emerging scholars to discuss social welfare systems and social work activism and to share possible approaches to solutions of shared social issues."
Gxashe is the author of "Everyday Experiences of a Social Development Worker in South Africa," published in Reflections: Narratives of Professional Helping through Cleveland State University School of Social Work.
She is committed to making a better way for the people she serves in South Africa. "She is someone who is not likely in her community to maintain the status quo," Moyo said. "It is important that our students be the change agents in their agencies and to see that change begins with them."
Contact University Communications & Marketing with comments, questions, or story ideas.