Public Health Advocate to Speak Friday at UM-Flint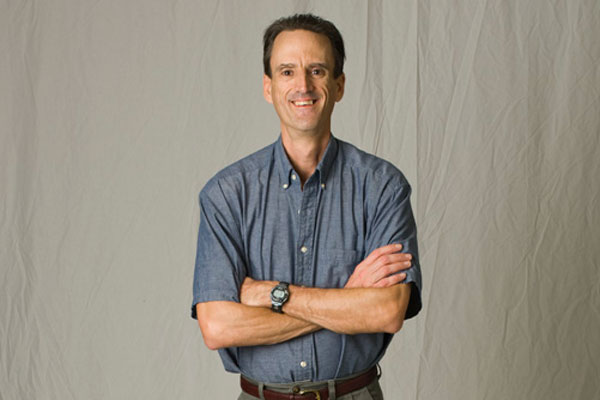 A man who represents the "human side of public health" will speak at UM-Flint Friday in a discussion sponsored by Public Health and Health Sciences.
Barry Haarde, 51, was born with hemophilia. He contracted both HIV and Hepatitis C more than 35 years ago from blood products used to treat the disease. He has lost family members to hemophilia associated AIDS and hepatitis.
Haarde has ridden his bicycle across the United States five times to support Save One Life, a group which provides financial assistance to people with hemophilia in developing nations. The rides have also raised awareness about HIV and hepatitis.
Dr. Michelle Sahli, an assistant professor within Public Health and Health Sciences, met Haarde at one of these bike rides last year.
"I feel Barry's story is the human side of public health," Sahli said, calling him inspirational for his advocacy and fundraising efforts.
Sahli said Haarde has the ability to discuss his personal story, along with the larger issues of what led many with hemophilia to contract HIV and hepatitis through blood products during that time.
Haarde was cured of hepatitis C after several years of intense treatment, he said.
This will be his first talk at a university. The event is from noon to 2 p.m., in room 1205 of the William S. White Building, Friday, November 18. It is free and open to the public.
Haarde said he's glad to be addressing students about public health disasters, and how to avoid them.
"I like the idea of speaking to people going into epidemiology and public health," he said. "It's a classic case of what can happen if you take your eyes off the ball," he said.
Sahli said her epidemiology students will be incorporating his talk into their coursework about diseases and public health.
Contact University Communications & Marketing with comments, questions, or story ideas.