96 Provost Research Grants Awarded at UM-Flint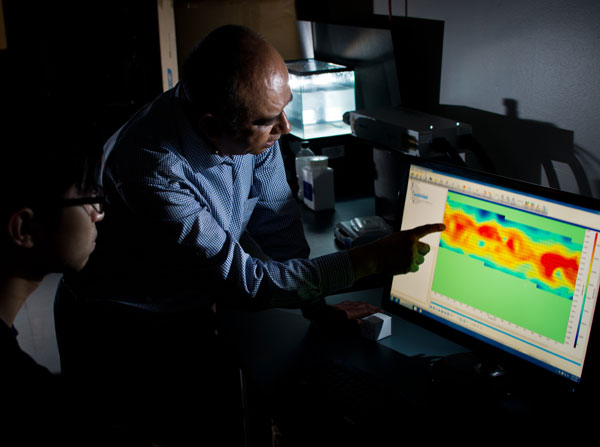 Ninety-six research grants have been awarded to faculty at the University of Michigan-Flint by the Provost as part of the university's 60th anniversary.
The grants, up to $2,000 per faculty member, were awarded to projects from every school and college at UM-Flint.
"The purpose of the grants are to further the research or creative activity agenda of UM-Flint faculty," said Douglas G. Knerr, Provost and Vice Chancellor for Academic Affairs. "The work included in the applications involved a gamut of topics, i.e., peace building in post-colonial Africa, salt printing, water crisis research, and real time driver alertness detection, which is indicative of the diversity of the work that is being done by our faculty."
Charlotte Tang, assistant professor of computer science at UM-Flint, received $2,000 to help support her project, which is examining the impact of Pokemon Go on the physical health and social interactions of college students. The financial support helped Professor Tang hire a student research assistant.
"These awards help fund and nurture student assistants to acquire research skills and experience, which has been identified by many employers to be highly important in their job candidates," she said.
Jacob Blumner, an associate professor of English, received an $1,800 grant to help evaluate writing center tutoring techniques. Blumner is also director of the Marian E. Wright Writing Center at UM-Flint.
"These funds will help me bring students and teachers into the research process," Blumner said. "From my perspective, the grant really opens up the possibility to get things done. This will go much more quickly."
Blumner said the Provost's grants help further elevate the research efforts of UM-Flint faculty and expand its impact.
That was Knerr's intention for these grants. He said, "I made a commitment to faculty to support the engagement of the research or creative activity monetarily, for the benefit of the faculty, but also for our students, and the community."
Contact University Communications & Marketing with comments, questions, or story ideas.