Pokémon Draws Community to UM-Flint Campus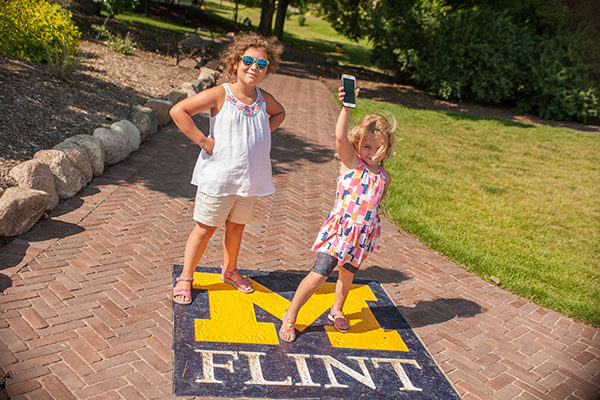 Academic excellence. Small class sizes. Invested faculty.
All the Pokémon you can handle.
UM-Flint has become known for one more thing.
As the Pokémon GO craze sweeps the country, UM-Flint has become a hotspot for people trying to catch little digital critters.
"It's a pretty great spot," said Jerica Harwood, 26, who said there were three PokéStops alone in Willson park.
Don't know what a PokéStop is? Don't know what Pokémon is? OK, hang in there.
The game is a new take on an old Nintendo Gameboy game that swept kids with a similar obsession that people are showing now. The gist is this: You're a character who needs to collect little creatures, known as Pokémon, and train them so they can help you carry out various tasks.
Here's the big difference: With Nintendo, it was all in the gaming consul. Now, it's on your phone…and everywhere else.
The game works by you exploring areas outdoors and in buildings, where various Pokémon are hiding or hanging out. The app uses your phone's GPS to help you find them and, and by pointing your phone and hitting a button, capture them.
That's one thing people say they like about it, the ability to get out, see new places, and meet new people.
Places like UM-Flint.
Willson Park isn't the only place you can catch yourself some Pokémon. Another good spot, local players say, is along the Flint River on campus.
That's an added bonus for Pokémon players who might not otherwise have had a reason to tromp around UM-Flint. The area along the river not only give a great walk along the water and a view of the rushing water of the Hamilton Dam, but is also the home of an expanse of lush green lawns and gives the best view of the Frances Willson Thompson Library's three-story glass wall on its north side.
"You never know where it's going to take you," Harwood said.
Another big difference between the old and new game: It's not just kids anymore.
"For me it's the nostalgia," said Zechariah Ramey, 22, who like Harwood is not a UM-Flint student. "It was the first game I played when I was six."
Overwhelmingly, though, when you talk to Pokémon GO players, the best part, they say, is getting out, meeting other players, and seeing where the game takes them.
And one place it's taking them is UM-Flint.
We have Pokémon outside the Admissions office in the University Pavilion; catch them while you can! The first 10 people who stop in after catching a Pokémon on Thursday, July 21 between Noon-4 p.m., will receive a PikachBLUE along with a UM-Flint swag bag. The next 20 will receive a UM-Flint lanyard.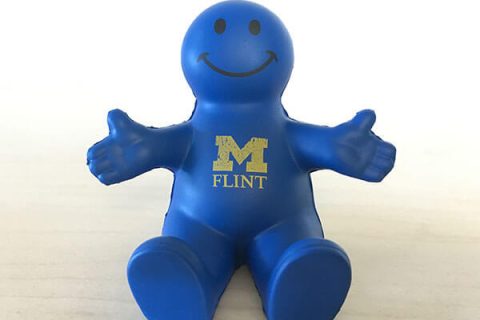 Contact University Communications & Marketing with comments, questions, or story ideas.