UM-Flint Welcomes New Development Director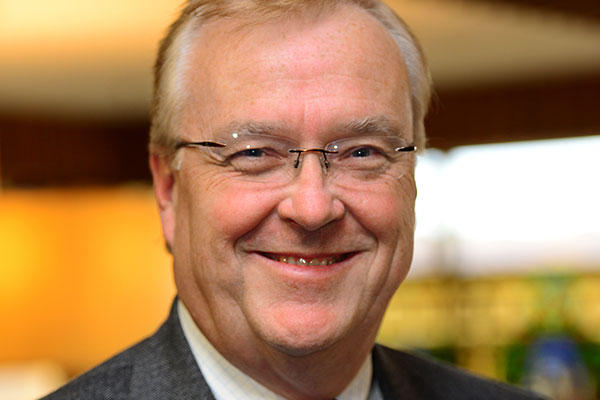 Fundraising can be tough, but Jay Nussel has always loved a good challenge.
In fact, that's one of the things that drew him to the University of Michigan-Flint. Nussel is the new Director of Development in UM-Flint's University Advancement offices. One of his major responsibilities is to oversee the campus' $40 million Victors for Michigan-Flint capital campaign, soon entering the second year of an effort slated to end in 2018.
"The Victors campaign is a great challenge for me personally and for the institution as well," said Nussel. "But it's clear to me, after just a few weeks here on campus, that our campus has what it takes to make this effort a great success."
Nussel speaks from experience. He has spent the past decade in higher education, and most of this time was spent in capital campaign mode. Prior to joining UM-Flint, he led development teams at Alderson Broaddus University, the University of St. Francis, and Manchester College.  He also spent over 15 years in the investment and finance sector where he led and trained teams of advisors.
"I care deeply and passionately in the transformative power of higher education," said Nussel. "I plan to draw on my experience to help UM-Flint find the resources necessary to make these transformations possible for both today's students and generations of those still to come."
While this is Nussel's first job with the University of Michigan, his ties to the maize and blue run deep.
"My family's roots are here in southeast Michigan and northwest Ohio," Nussel said. "I grew up cheering for Michigan. My brother and my daughter are proud alums, and my son-in-law is on faculty in Ann Arbor. For me, joining this great team at UM-Flint is like coming home."
When asked if he had any final thoughts he would like to share, Nussel didn't hesitate.
"Go Blue!," he said with broad smile.
It's safe to say he'll fit right in.
Contact University Communications & Marketing with comments, questions, or story ideas.