UM-Flint Students Conduct Surveys to Impact Flint Homeless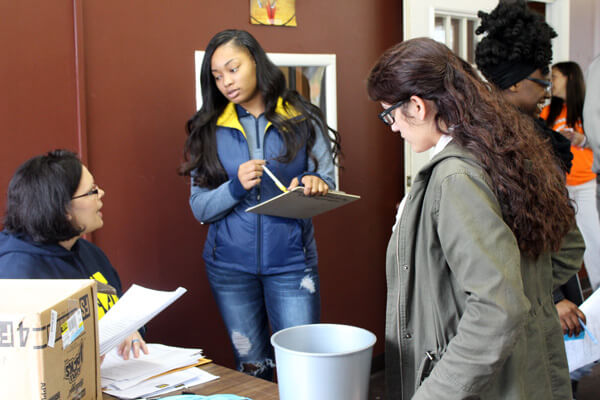 University of Michigan-Flint social work students got a glimpse of what research looks like from the field last week as they conducted surveys with members of Flint's homeless population for Project Community Connect.
Jessica Camp, assistant professor and research lead for the UM-Flint Social Work Department, coordinated the surveys with her SWR 470 Advanced Approaches to Social Work Research class. The course deepens students' understanding of research methods and procedures, allowing them to engage in critical thinking and to see how survey results and studies can be powerful tools in practice.
By engaging in these kinds of hands-on experiences to collect data, the students' initial apprehension toward research is replaced with enthusiasm as they see the possibilities for using the results to make real social change happen in their communities.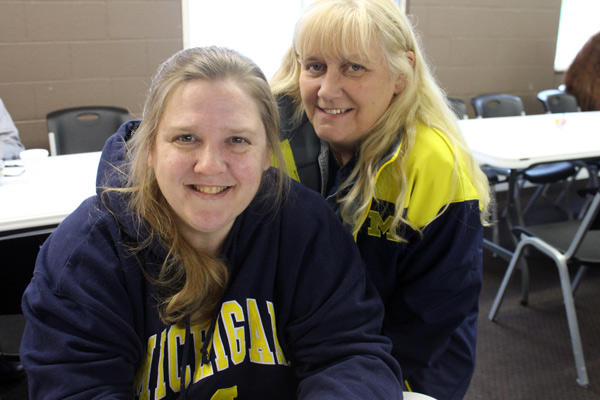 "This is a real on-the-ground opportunity for students to see how social workers use research," Camp explained. "What is so cool about this is students get to see the direct connection between collecting data and practice. They get to hear how the individual narratives tie into what we're doing in Genesee County to reduce homelessness."
Project Community Connect brought many people currently living in the city without a permanent home or shelter into The Recovery Chapel on Oak Street. They were offered a free meal, warm clothing, a sleeping bag, personal care items, a flu shot and health screening, a free haircut, and a ride to nearby shower facilities. Local service organizations were also on site to offer information about emergency housing, disability services, and substance abuse treatment services.
According to current data from Metro Community Development in Flint and the Homeless Management Information System, for the calendar year 2015, there were 1,909 people in Genesee County living without a home. HIMS Program Coordinator Stephanie Whitledge noted that this number is limited to those who engage in homeless services through HMIS participating providers, and excludes area domestic violence projects that keep their data secure.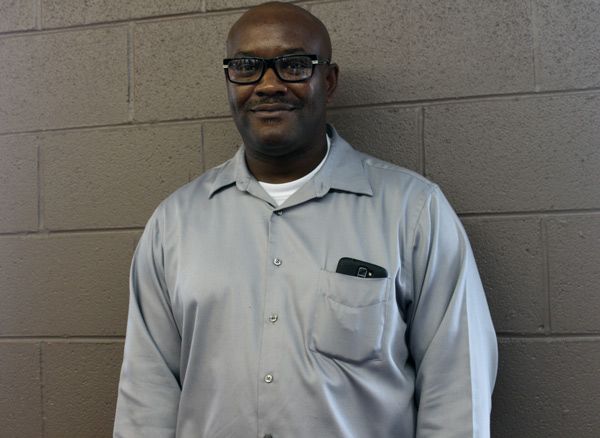 The UM-Flint social work students' survey results will be provided to the Continuum of Care (COC) for the purpose of assessing and addressing the service needs of people currently living without a permanent home or shelter or who are considered at risk of becoming homeless. Gaps in current services will also be identified. Some UM-Flint nursing students were also on hand to help distribute surveys.
Residents participating in the survey provided information about their home and shelter situation within the past year, the kinds of places they have lived in and are currently staying, their perceived risk for losing their housing, what their greatest needs are to improve their lives, and how well local agencies are helping them to move forward.
Student volunteers worked alongside representatives of the Odyssey House in Flint which helped organize the event. They especially enjoyed meeting face to face with residents struggling to meet their basic daily needs. "This gives me an opportunity to meet the people on their level," said social work student Ernest Conway. "I'm just trying to find out what resources they need to help change their lives."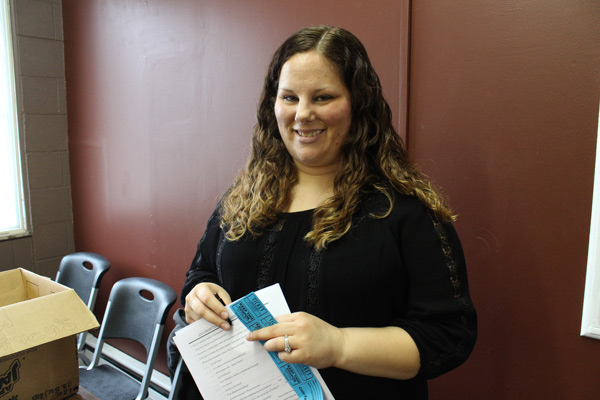 Student Holly Phillips, who is completing her social work field work with Odyssey House, said she benefited from having direct interaction with those who dropped by the event. She is focusing her career path on substance abuse and recovery, and she is gaining a deeper understanding of research practices in the field.
"It's one thing to learn about it in the classroom but this is having that one-on-one time with someone and putting what I learn into action," said Holly. "I've learned things about people that I wouldn't learn anywhere else."
Social work student Tammy Pesta appreciated the time spent working with individuals who are struggling, and she would like to see the city put more funding toward vital resources for those experiencing homelessness. "If I help one person today to better their life, that's joy to me," she said.
Contact University Communications & Marketing with comments, questions, or story ideas.