UM-Flint Students Benefit from Mott Foundation Internships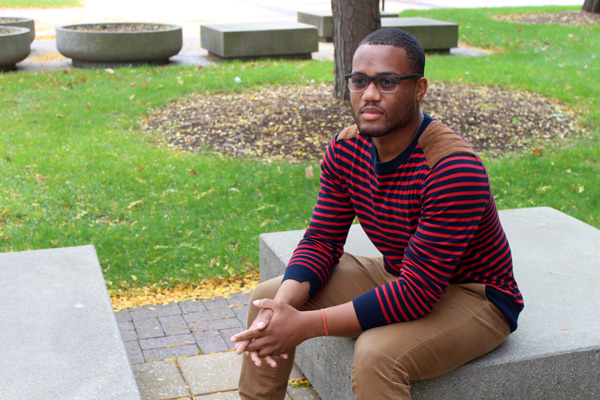 When University of Michigan-Flint student Jordan Barnett started an internship with other college students this summer at the  Charles Stewart Mott Foundation in Flint, he began to connect the dots between area philanthropists and many local programs he had enjoyed while growing up in Flint.
Through the Mott Foundation's new 10-week summer internship program, he learned how the organization laid the groundwork for many after-school programs and cultural activities that influenced Jordan as a boy and helped nurture his aptitude for creating art.
Currently a K-12 art education student at UM-Flint, Jordan is also dedicated to the Smart Teachers as Role Models Program (STAR), which supports minority students who seek teaching careers. He taught and mentored students last year at Freeman Elementary in Flint.
Completing the internship at Mott reinforced his desire to impact kids attending Flint schools and strengthened his leadership skills developed as a STAR student. He hopes to use this new experience and knowledge to write grants to help his classroom and school as a future teacher. "The STAR Program prepared me so much for this internship," Jordan said. "I want to be the spark in the fire of learning and achievement with my students, and just let that spread."
Interning during the day with the Mott Foundation's Flint area team, while working nights as a freight team associate at Home Depot, was not easy for him. "It was totally out of my comfort zone," he said. "It provided an invigorating challenge to learn and prove that I could do it."
Jordan gained insight about the different programs that the Mott Foundation has supported over the years, and he learned about the grant writing and management process. He researched relevant topics in education, and he met with community leaders and learned how their career pathways and interests led to particular philanthropic endeavors.
"The C.S. Mott Foundation started the summer internship program to provide opportunities for learning, growth, and career development to college students with an interest in the nonprofit sector, philanthropy, and related fields," said Neal Hegarty, Vice President of Programs at Mott. "By providing the summer internship program to exceptional young people like Jordan, we hope to contribute to the creation of a pipeline of future leaders in the field."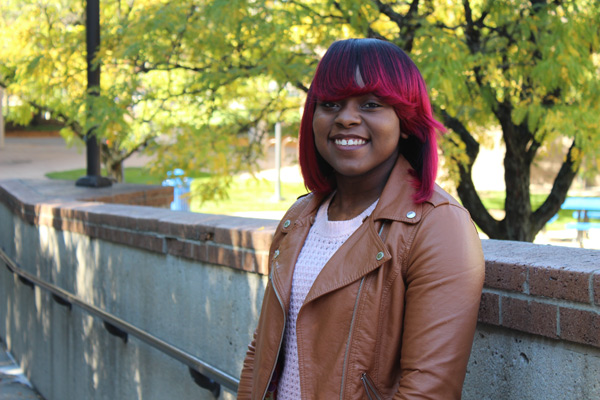 Flint native and UM-Flint social work student Dayonna Scott also interned with the Mott Foundation this summer, working in the environment program and Great Lakes initiatives. Like Jordan, this was her first professional work experience, wearing business attire every day, talking with community leaders, and learning to feel comfortable asking questions.
"Meeting the community leaders, I was able to build relationships and network with people I would not otherwise have met," Dayonna said. "Mott gave me professional experience that I can transfer to a place like my internship with Child Protective Services and working with families. Learning the grant process will help me to work on policy changes in the future."
"It was an eye-opening experience," Jordan commented. "It made me realize I could do whatever I want to do if I put a lot of work, passion, and commitment into it. What made it inspiring is knowing the obstacles these leaders faced, yet they didn't let their struggles define their story."
Jordan asked a lot of questions during the internship while developing time management skills and a new perspective on professionalism. "Professionalism is more than just showing up in a suit and tie," he said. "It's developing professional interactions with others and always being prepared—and taking great notes."
Richard Russell, Coordinator of the STAR Program at UM-Flint, commented that the internship aligns with the STAR Program's goals: "Jordan was afforded an opportunity to observe how philanthropy focuses on outcomes in education, and that is the added dimension STAR utilizes to enhance the educational experiences of its members."
Contact University Communications & Marketing with comments, questions, or story ideas.