UM-Flint Starts New Academic Support Groups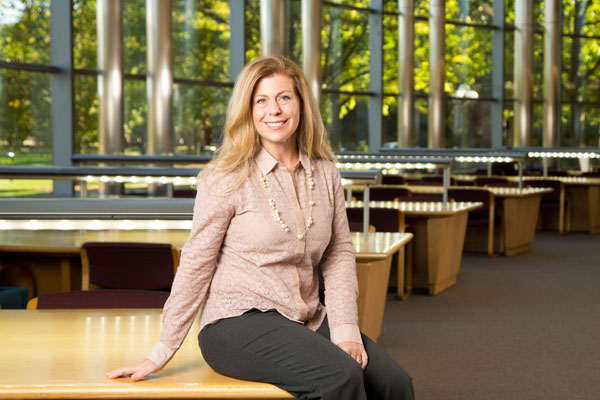 UM-Flint has launched two new academic support programs, with one for non-traditional students and one specifically for students who are parents.
The programs will meet twice a month within the Intercultural Center, located at 115 University Center.
The initiative was developed by the Women's Educational Center.
Kristen Campbell, a WEC program manager, said the programs aim to increase retention and graduation rates, and provide students with another network.
"The students that often make their way into my office are another inspiration (for the programs)," Campbell said. "I have heard them tell me over and over again that they don't feel like they quite fit in, are feeling self-conscious, and that they haven't met other students who are having similar experiences."
"I believe that these groups will give students a chance to meet others who are feeling the same way, and allow them to support one another throughout their time here at UM-Flint. It's important that all students feel like valuable members of the UM-Flint community, and feel as though they are given the specific type of support that they need to reach their educational goals."
The meetings started this month. The next non-traditional student meeting is October 24, from 1:45 p.m. to 2:30 p.m. in the Intercultural Center. The next student parent meeting is at the same time and place, but on October 27. Those with questions can contact Campbell at 810-237-6658, or kristeng@umflint.edu.
The content of the meetings will evolve, Campbell said, depending on what students want.
"If the students want to use the groups as primarily a way to support each other and be involved on campus, then that's what we will focus on. If the members would like for me to arrange guest speakers to talk to the groups about topics they identify as important to them, I will make that a priority."
The group is open to those students who would like to attend. Non-traditional students come from a wide spectrum of personal backgrounds and experiences, including but not limited to those attending school part-time, students who are financially independent, a first generation college student, those who have a GED and not a high school diploma, those who have taken time off between high school and college, those who have children, and those who work full-time.
Will Rieske transferred to UM-Flint from Lansing Community College in 2014. He attended the first non-traditional group meeting. He is married, had to work for most of his college career, and lives in Lansing.
"My hopes for the group are that people who feel like they're on the fringes of campus life can meet up and see they are not alone out there," he said.
Both groups may evolve to services and events beyond the meetings.
"I believe some possibilities might include fun family events on campus that student parents can bring their children to UM-Flint," Campbell said. "I think future initiatives may include forming a childcare co-op, and a book exchange program. There are so many exciting programs that could stem from our student groups."
Contact University Communications & Marketing with comments, questions, or story ideas.