UM-Flint Creates School of Nursing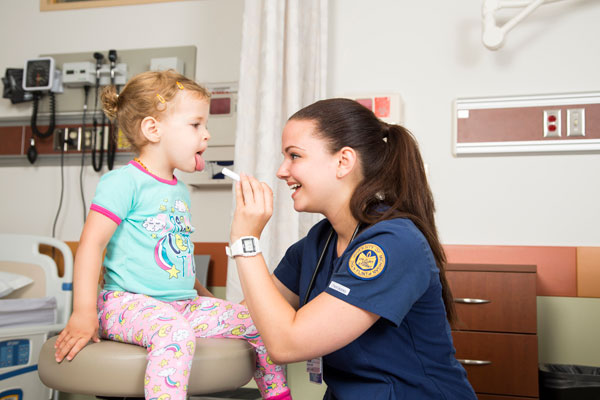 The University of Michigan-Flint will add a School of Nursing, creating the fifth school within the university. The distinction elevates UM-Flint's nursing program to make it more attractive to potential students, better reflect its prominence at UM-Flint, and provide expanded opportunities for students and faculty.
The creation of the school was approved Thursday by the U-M Board of Regents. It is effective Nov. 1.
"I'm proud and very pleased that this is happening," said Margaret Andrews, director and professor of nursing. "We look forward to better serving our community."
Nursing is one of the fastest growing occupations in the state and nation. Nursing at UM-Flint also has a direct impact on the health and well-being of the local community by creating new programs and partnerships with more than 700 community organizations — providing important services to the community while enhancing students' learning opportunities.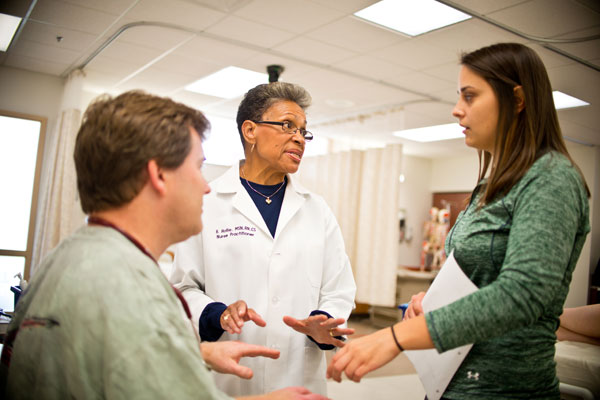 In its 45-year history, the UM-Flint Department of Nursing has educated and trained nearly 3,000 nurses and nurse practitioners. More than 19 percent of students enrolled at UM-Flint study nursing or pre-nursing. The nursing program is now part of the School of Health Professions and Studies.
The transition to a School of Nursing also will enhance the UM-Flint's ability to keep pace with rapid changes in science, technology, health care, and education. It will allow the campus to consider new opportunities and specializations for students, said Chancellor Susan E. Borrego. Andrews said the School of Nursing is poised to achieve greater successes by launching new programs; attracting well-qualified, diverse students, faculty, and staff; and expanding research and training for nursing students.
The proposal to create a School of Nursing was vetted in a three-year process that included input from the Graduate Board, Academic Affairs Advisory Committee, Chancellor's Advisory Committee on Budget and Strategic Planning, Faculty Council, and a series of university forums. It also received approval of the governing faculty of the School of Health Professions and Studies and university-wide governing faculty.
The School of Nursing becomes the fifth school at UM-Flint. The College of Arts and Sciences and School of Management were created in 1975, joined by the School of Health Professions and Studies in 1989, and then the School of Education and Human Services in 1997.
Contact University Communications & Marketing with comments, questions, or story ideas.