UM-Flint Holds Career Fair October 5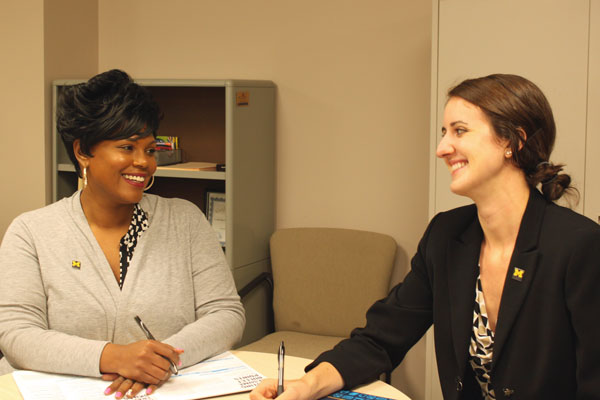 The upcoming UM-Flint Career Fair gives students the opportunity to meet with scores of potential employers.
The fair will be held October 5 from noon to 3 p.m. at the Riverfront Center. More than 60 employers have registered for the event, said Sara Barton, manager of the UM-Flint Career Center.
The afternoon provides students a chance to speak with companies about career options jobs, internships, and even interview on site. The fair, which moved from the Recreation Center to Riverfront this year, will have student preparation rooms, employer work space, and special rooms for onsite job and internship interviews.
Students from all fields of study and class levels are encouraged to attend. Students do not need to register but should dress professionally and bring their resume.
"It's also important to know the career fair is for more than just those students looking for internships and jobs," Barton said. "It's also for those, including freshmen and sophomores, looking at career opportunities and employer expectations."
Often, Barton said, employers build connections with individual students at the fair, and mentor them throughout their college career.
The fair will also include representatives from various graduate programs and educational institutions.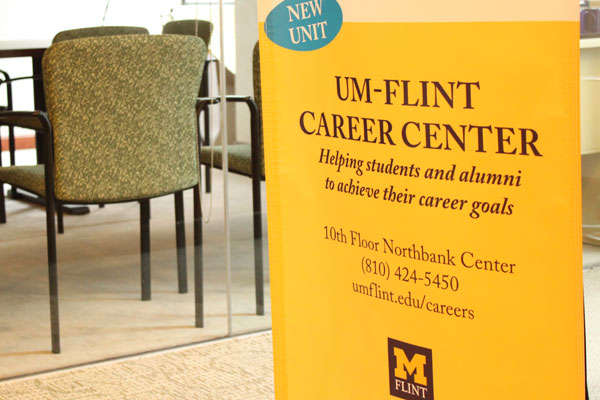 The Career Center will utilize the fair to let students know it moved this year to a new location on campus. The center is now aligned with Alumni Relations on the 10th floor of the Northbank Center.
The center also added two career advisors, Myesha Cannon and Emily Bank, who will work directly with students.
The center offers numerous services, including individual and group career advising, resume and cover letter assistance, career and industry research, internship and job search assistance, interview preparation, career workshops, informational interviews with alumni, and help with graduate school application processes.
There are walk-in hours and the ability to schedule one-on-one talks with both advisors.
"We are here to support them in whatever they need," Cannon said.
The new setup helps the university further leverage the talents and expertise of its alumni to connect with current students, said Mary Jo Sekelsky, director of alumni relations at UM-Flint.
For example, the university holds alumni panels in which professionals return to campus to mentor students and talk about how to succeed within their fields.
"We are able to reach back with alumni and have them share their real-world experience and expertise as we help students transition from student into employee," Cannon said.
Contact University Communications & Marketing with comments, questions, or story ideas.