UM-Flint Center for Educator Prep Welcomes New Director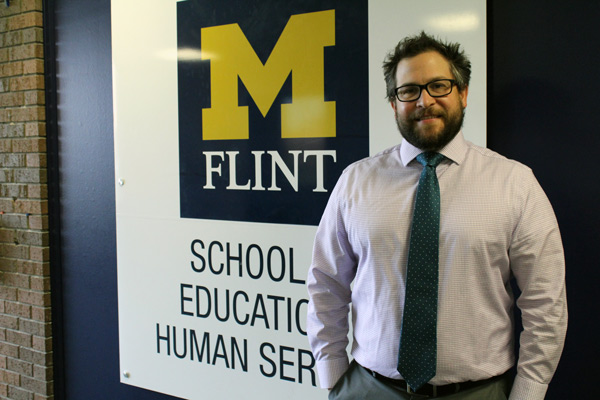 The School of Education and Human Services (SEHS) alongside the College of Arts and Sciences (CAS) at the University of Michigan-Flint welcome Thomn Bell M.S. as the new director of the Center for Educator Preparation located at 410 French Hall.
With a master's degree in student affairs and higher education from Colorado State University, Bell is pursuing his doctoral degree in higher education leadership from CSU. He has already started working on plans to increase student involvement in the center and to expand its visibility on campus.
Bell previously worked at the Michigan Department of Education as well as Madonna University, where he was an assistant professor, director of accreditation, and co-director of the Higher Education and Student Affairs Graduate Program.
"I am pleased to welcome Thomn Bell to the Center for Educator Preparation (CEP) and the University of Michigan-Flint," said CAS Dean Susan Gano-Phillips. "With his experience both at the Michigan Department of Education and in higher education, he is in a strong position to advance and promote the excellence of our Education Unit, while creating new opportunities for those involved with elementary, secondary, and post-graduate programs. I am looking forward to seeing the new possibilities for collaboration he brings to the College of Arts & Sciences, SEHS, our campus, and community."
Bell intends to continue to build relationships with preschool through 12th (P-12) grade communities and to promote education as a feasible future career option for promising young students, as well as to encourage a more diverse pool of teacher candidates entering the field.
His research interests include whiteness and racism in the context of teaching, culturally responsive pedagogy, and leadership and organization change. "I'd like to see more kids thinking about entering education as a profession, including more students of color," he said.
Student Centered Approach to Leadership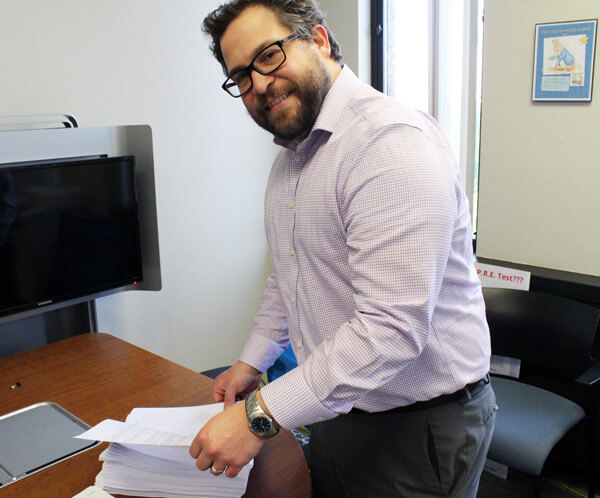 Bell enjoys engaging with students who are passionate about their dream to teach. He wants to help them meet the challenges of earning their degree by providing a supportive environment at the center that allows them space and resources to prepare for state tests, earn their certification, and eventually find a good job that translates to successful experiences in the classroom.
"We are absolutely thrilled to have Thomn join our Education Unit leadership team," said SEHS Associate Dean Sapna Thwaite. "He brings a vast array of talents and professional experiences to this role and embraces a student-centered approach that will be beneficial in advancing the work of the center."
Bell hopes to expand former director Sherryl McLaughlin's efforts to bring more students into the center on a consistent basis and to identify the center as a central gathering place that students can proudly call their own. "I want this place to be a student union for education students," he said. "I really want students to have a voice and to advocate for themselves here."
Bringing Education Students Together
Housed on the fourth floor of French Hall, the center has much to offer: professional development resources, comfortable space for meeting and studying, readily available computer stations, free study guides, personal and on-line tutoring, and group workshops that present the same kind of material that they will see on their state exams.
In addition to its varied test-prep services, Bell envisions the center as a place where students feel welcome to study between classes, meet with faculty for help on research projects or advising, or just hang out together in comfy chairs and talk about whatever is on their minds.
One of his first priorities is to collaborate with members of the UM-Flint Education Unit to create a new club for elementary and secondary education students, a group that he hopes will be in place by the start of the winter semester. Club members would hold meetings at the center, socialize, and build friendships with fellow students and staff.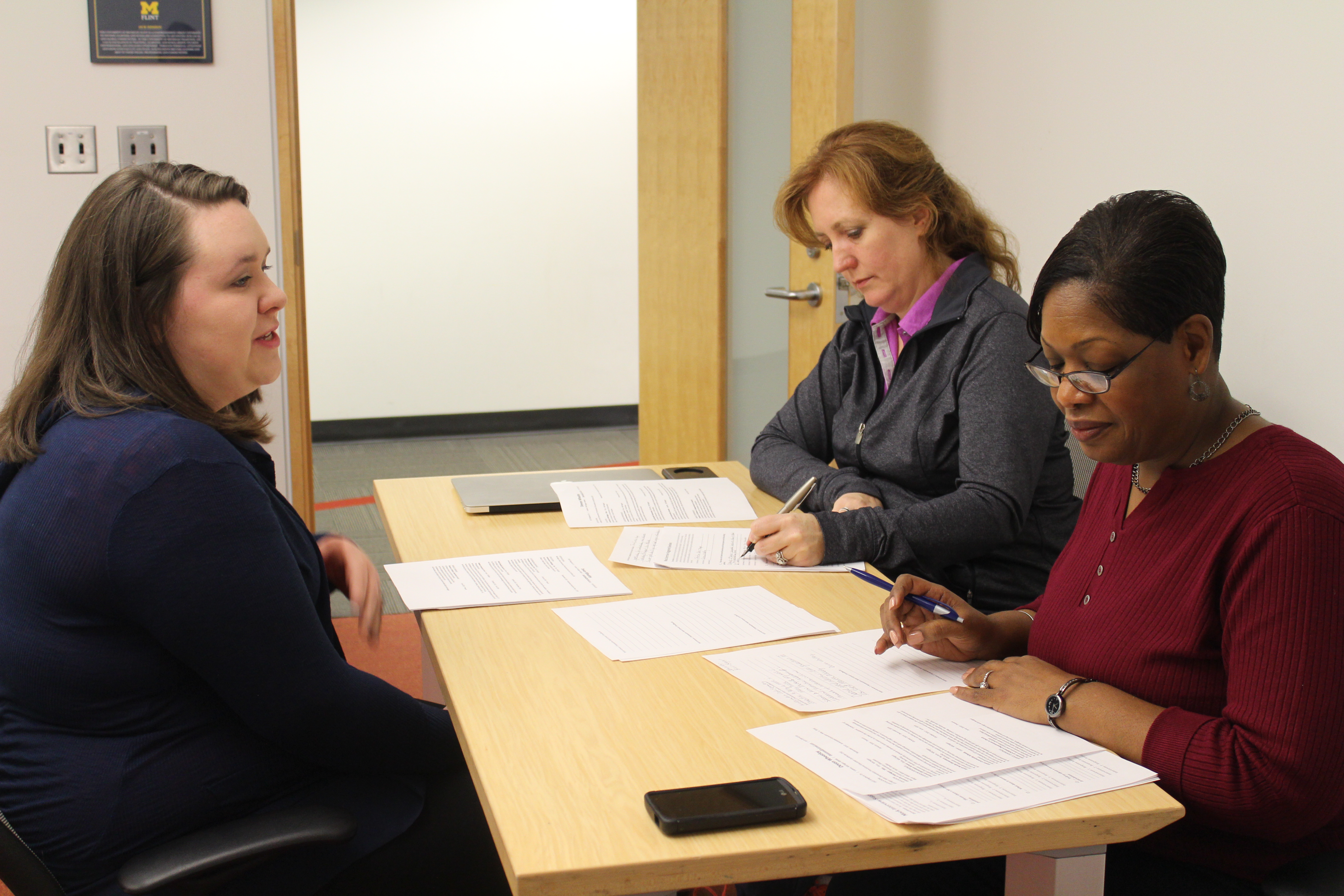 Supporting Academic Success and Innovation
Since its inception in Summer 2014, the Center for Educator Preparation has offered various resources to support academic success and improve student pass rates on the Michigan Test for Teacher Certification and Professional Readiness Exam (PRE). Students must past the state-mandated PRE before they can begin a student teaching assignment.
To better understand students' needs, Bell wants to develop a central database for the Education Unit that gathers demographics, academic records, information about field experiences, and other data relevant to student success.
"Thomn brings a depth of knowledge and a range of experience that will greatly contribute to the further development of our teacher education programs and the greater visibility of teacher education across the campus," said Suzanne Knight, UM-Flint Secondary Teacher Certification Programs Co-Coordinator and English professor. "What I find most exciting is his vision of teacher education that is committed to social justice and care for the greater Flint community. I am hopeful that with Thomn at the helm of the CEP, our outreach to—and collaborations with—Flint area schools will be models of ingenuity and innovation."
The center looks to increase academic support, employability strategies, and test-prep help for education students at the point when they first decide to pursue a teaching degree. "We want to get to know the students and to provide them with support services early on in their academic career," Bell said.
The campus and P-12 community are invited to a CEP Celebration on September 21 from 2:30 to 4:00 p.m. at the Center, 410 French Hall, a great opportunity to meet the director and learn more about the center.
Contact University Communications & Marketing with comments, questions, or story ideas.