UM-Flint Kicks Off New Semester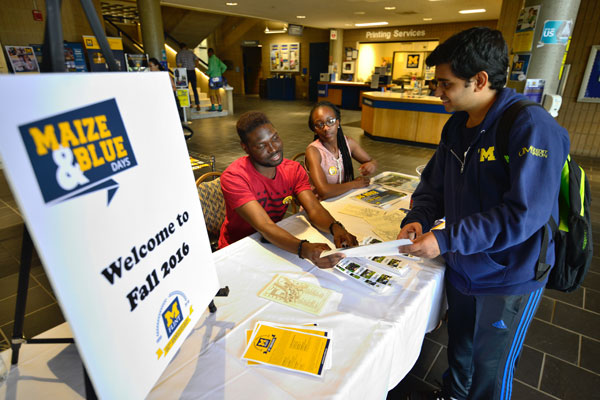 Jack Tait kicked off his college career Tuesday with a 9 a.m. physics class at UM-Flint.
"It was fun. It didn't faze me," said Tait, taking a break between classes with a game of pool on the third floor of the University Center with fellow first year UM-Flint student Maien Mi.
"It was cool, it was a new feeling," Tait said, his smile confirming his excitement for the first day of classes.
Mi agreed day one was a success. The friends both attended Goodrich High School together.
"We don't know many people yet, but it's comfortable here already," Mi said.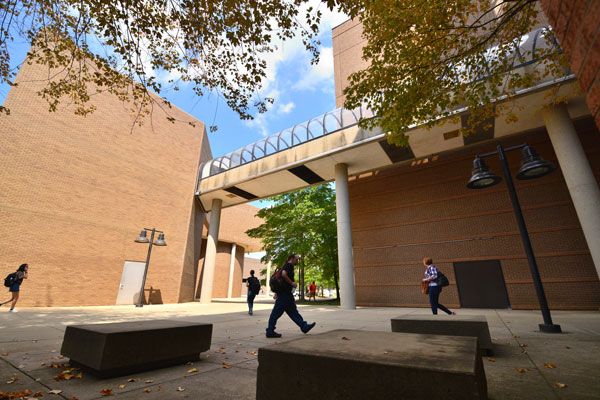 Similar enthusiasm for the school year played out across campus as the university celebrated the start of the Fall Semester.
Communication Studies lecturer Anthony McGill started teaching at UM-Flint in 1991. He still gets excited for day one.
"I have a little bit of the butterflies on day one," McGill said from his office in the William S. White Building Tuesday morning. "I just don't know what to expect."
McGill said he knows his students are also nervous so he uses the first day of class to ask them about their lives to make them feel welcome and relaxed.
"I liked to put people at ease. It's new for me to have them in class and for them to have me as a teacher," he said.
Across campus, university volunteers manned welcome tables to answer questions and help students navigate the first day jitters.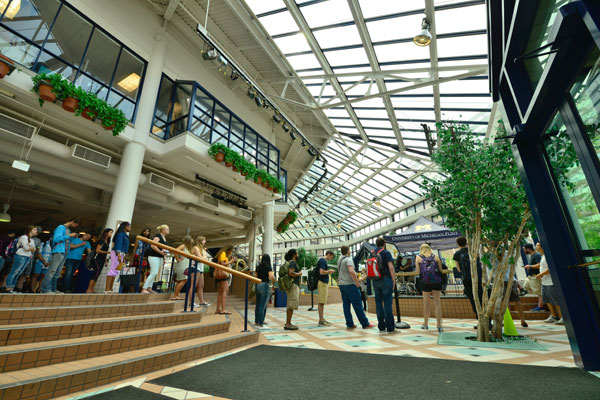 UM-Flint senior Ashley McCloud volunteered at the University Center's ground floor table Tuesday. The most frequent question was about where to get a parking pass.
The volunteers help keep the new students calm, she said, with a bowl of snacks and by being friendly.
Tuesday wasn't Ken Sylvester's first day, but it marked the start of his first Fall semester as the university's new Director of the Office of Research and Sponsored Programs. He started at UM-Flint in June. Tuesday, the parking lots were jammed and the energy on campus was palpable, he said.
"It's pretty exciting stuff," he said.
Contact University Communications & Marketing with comments, questions, or story ideas.