UM-Flint SEHS Dean Presents State of School Address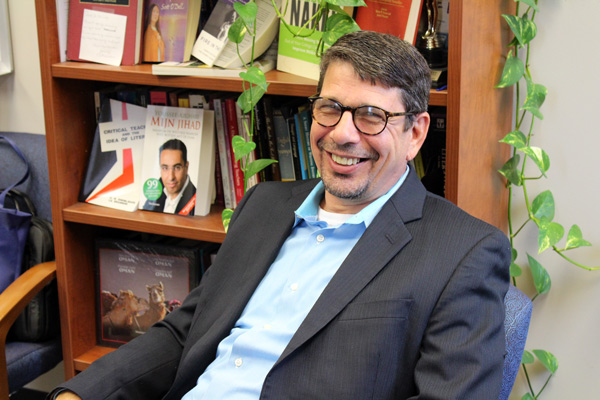 Robert Barnett, PhD, Dean of the School of Education and Human Services (SEHS), presented his State of the School Address Monday to SEHS faculty and staff members during a luncheon at the University of Michigan-Flint.
SEHS encompasses the Education Department, the Social Work Department, the Early Childhood Development Center (ECDC), and the Center for Educator Preparation. The CEP is a joint venture between SEHS and the College of Arts and Sciences.
"We're in a place now where we can position ourselves as a school to be the next leader in Academic Affairs," Barnett said, pleased with progress in program growth and favorable enrollment numbers. "We had a banner year last year, and we are poised to take our successes even further this year."
He stated that the school's current enrollment is 600 students, an increase of about 50 students from a year ago, and the highest it has been in five years.
"One of our keys to sustainable growth is putting students first in everything we do here," he said. "We have clear, strategic plans to incrementally grow our programs."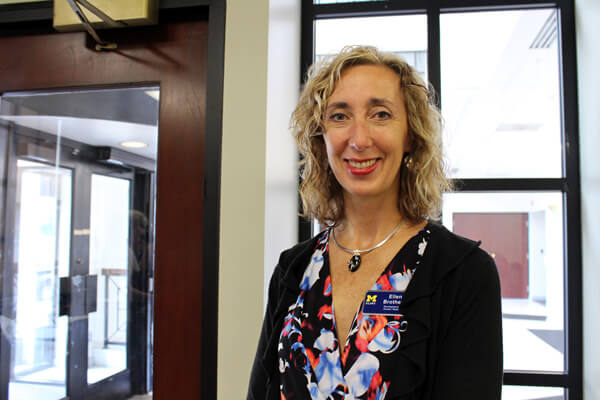 With a student-centered mindset, the Education and Social Work departments will continue to focus on student advising and student success, improve course options for spring and summer, and continue to expand undergraduate and graduate program options into the future.
The Education Department launched a new Early Childhood Studies Bachelor Degree program this Fall.
Looking forward to Fall 2017, SEHS is planning a Master of Arts Degree in Mathematics for Early Childhood and Elementary Education, a Substance Use and Intervention Bachelor Degree, and an online Master of Arts Degree in Inclusive Education. School leaders are exploring ideas for a three-year, part-time Master of Social Work Degree, a Crisis Intervention major and an Educational Technology minor.
The school has responded energetically during the past year to meet the needs of Flint families struggling from the water crisis, with virtual town hall discussions held by the Social Work Department, and expanded programs in the Early Childhood Development Center.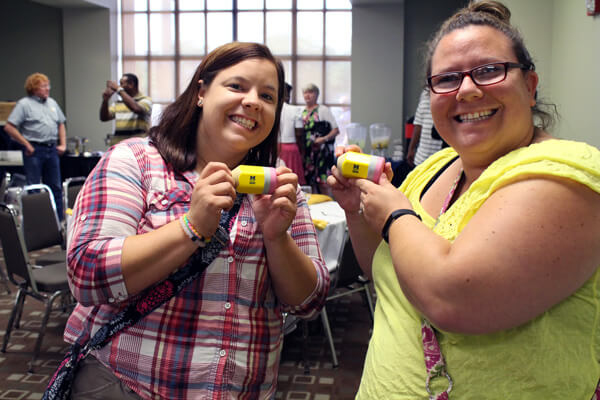 Barnett highlighted the ECDC's new programming with Cummings School being transformed into a birth to age five early childhood program. The university partnered with Flint Community Schools in addition to receiving grant funding to reach more Flint families affected by the water crisis.
SEHS has hired new faculty and staff, including Chad Waldron in Education, Thomn Bell in the Center for Educator Preparation, and Julie Ma and Laura Macias both in Social Work. In addition, Pamela Ross McClain and Annie Whitlock received faculty awards this year.
Research continues to be a strong focus throughout SEHS. "Twelve faculty have received research grants and are currently engaged in grant-funded research," Barnett said.
Contact University Communications & Marketing with comments, questions, or story ideas.