UM-Flint Shuttle Offers Free Rides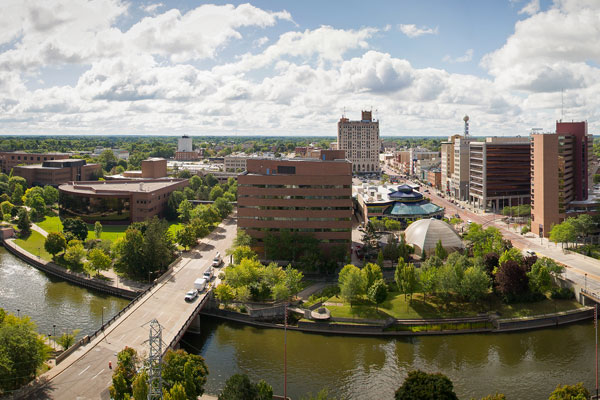 The UM-Flint shuttle is rolling, with a special slate of trips to Target and Walmart this week, and regular campus and downtown services starting September 6. Both services are free to all students, staff and faculty who show their MCard.
According to UM-Flint's Department of Public Safety (DPS),  the shuttle is making hourly trips to the retailers every day this week through Friday, September 2.  The service runs from noon to 9 p.m.
There are drop offs and pickups at Riverfront and First Street residence halls, 2nd and Avon, Target on Miller Road, and Walmart on Corunna Road.
A full schedule, and times of stops, can be viewed here.
Many people, including international students, student workers, and faculty are starting to return or arrive on campus this week, and the shuttle service offers a convenient way to get some shopping done now.
The regular campus and free downtown shuttle service starts up on the first day of Fall classes, September 6.
The shuttle service has expanded over time through a partnership between Public Safety, Student Government, and the Mass Transportation Authority, said Director of Public Safety Raymond Hall.
"It's all about serving our students," Hall said.
There is also a UM-Flint Campus Shuttle Tracker App, with the latest pick-up and drop-off information.
A UM-Flint shopper bus operates every other Saturday in the Fall 2016 semester, with routes to Target and Walmart. More information can be found here about dates and times.
DPS, in partnership with student government, is also starting a Safe Ride program this fall. Students can call the department and get a ride on campus during certain hours, including later at night and early in the morning.
Contact University Communications & Marketing with comments, questions, or story ideas.