Quality Field Instruction Vital to UM-Flint Social Work Program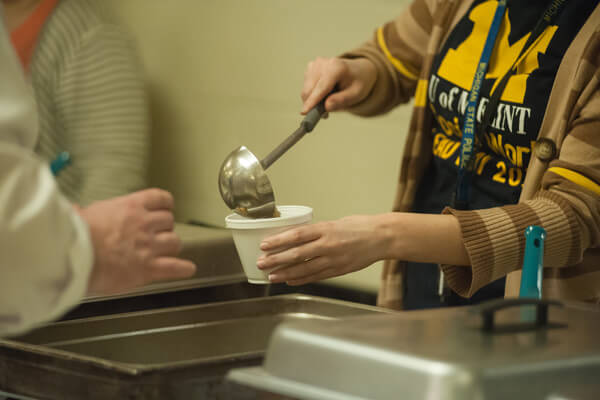 Forty-five field instructors from eight area counties are lined up to teach University of Michigan-Flint social work students this fall at several governmental agencies and non-profit organizations, and each is preparing to implement the Social Work Department's new developmental model of internship.
As practicing professionals and representatives of their agencies, the department's instructors came away from their recent field orientation with a clear picture of the critical role that they play in each student's academic journey toward their bachelor of social work degree at UM-Flint—and why the new developmental model will benefit students as they work to complete 440 hours of required field work.
"I feel like I'm giving back to the new students getting ready to become social workers," said UM-Flint BSW alumna and field instructor Kathy McGeathy, who serves as advocacy team leader at the Disability Network. "I want to make sure I'm giving them what they need to do that well."
Under the developmental model, the Bachelor of Social Work (BSW) Program will focus more directly on helping students to fully develop their skills learned in both class and field and to recognize their individual strengths that they bring to their courses and field placements.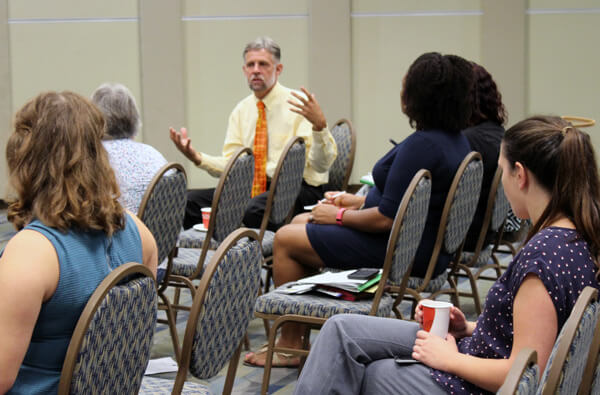 Rather than striving for perfection to erase skill deficits, students are encouraged to grow to their potential in specific areas of competency and behaviors outlined by the Council on Social Work Education and the National Association of Social Workers' Code of Ethics.
"Everyone starts at a different place," said UM-Flint Field Instruction Director Kasie White. "Our goal is for students to have constructive conversations with their field instructors and to incorporate their strengths into their developmental process. We want students to be their best self when going into practice."
Energized by their new mantra "Social Work…You are IN," the Social Work Department recently replaced a prerequisite admissions approach with an immediate admission process for students who declare social work as their major. By design, the updated process is backed by a support network consisting of an advisor or staff mentor, a stepping-stone course plan that builds upon skills learned, and specific improvements to field education aimed at helping students internalize their field experiences and apply course content to those experiences.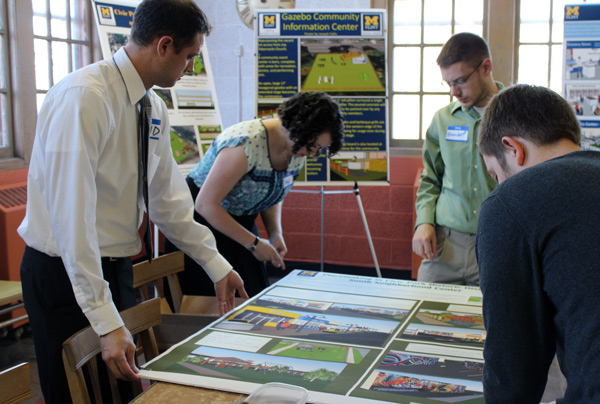 The program's developmental model emphasizes deeper learning experiences and meaningful field supervision that complements their coursework while increasing their confidence level. The field agencies often benefit from the research skills and personal experiences that students bring to their internship.
Along with weekly one-on-one time spent talking with their supervisor about their interactions with clients and other concerns, students will complete guided journaling to explore their own behaviors, biases, and thoughts that they must sort out while completing their field placement. Journaling also gives them a chance to directly address the CSWE's core competencies and associated behaviors required for success as future social workers.
"If any person is brave enough to say they are willing to work with the most marginalized in their community by becoming a social worker, that's brave and we want to support them," White said.
The departments' diverse field placement areas include shelters, child and family welfare systems, mental health, physical and differently-abled services, schools, foster care services, family reunification, substance use services, hospital settings, youth organizations, and community groups.
Contact University Communications & Marketing with comments, questions, or story ideas.