UM-Flint Selects Winegarden Visiting Professor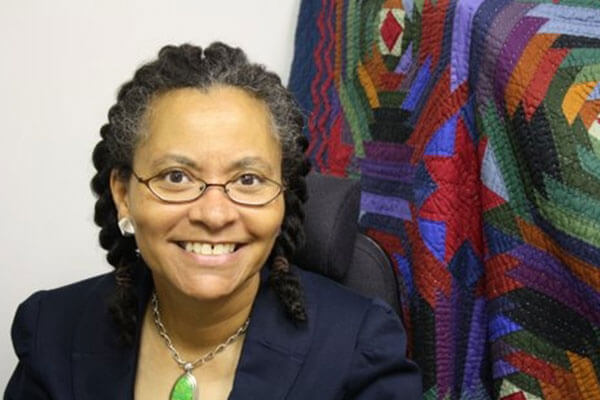 Physician and scholar Camara Phyllis Jones has been appointed the UM-Flint 2016-17 Myron and Margaret Winegarden Visiting Professor.
The announcement of her appointment was recently made by Provost and Vice Chancellor for Academic Affairs Douglas Knerr.
Dr. Jones is president of the American Public Health Association and a senior fellow at the Satcher Health Leadership Institute and the Cardiovascular Research Institute at the Morehouse School of Medicine.
Dr. Jones will be on campus several times throughout the academic year, with more details to come, including events for the public and university community.
Jones is a family physician and epidemiologist, "whose work focuses on the impacts of racism on the health and well-being of the nation," Knerr said.
"As a methodologist, she has developed new methods for comparing full distributions of data, rather than simply comparing means or proportions, in order to investigate population-level risk factors and propose population-level interventions," Knerr said in his announcement.
"As a social epidemiologist, her work on race-associated differences in health outcomes goes beyond documenting those differences to vigorously investigating the structural causes of the differences. As a teacher, her allegories on race and racism illuminate topics that are otherwise difficult for many Americans to understand or discuss," he said. "She hopes through her work to initiate a national conversation on racism that will result in a National Campaign Against Racism."
Dr. Jones was an assistant professor at the Harvard School of Public Health from 1994 to 2000, and a medical officer at the Centers for Disease Control and Prevention from 2000 to 2014.  She received her BA in molecular biology from Wellesley College, her MD from Stanford University School of Medicine, and both her Master of Public Health and her PhD in epidemiology from the John Hopkins School of Hygiene and Public Health.
There will be a welcome reception set in October, with further details announced at a later date.
The visiting professorship, run through the Office of the Provost and Vice Chancellor for Student Affairs, was formed in 2001 through a generous gift from the estate of Margaret Winegarden. Visiting professors are chosen by a faculty selection committee.
Margaret was a graduate of Eastern Michigan University, where she earned her bachelor's degree in education. She taught for several years prior to her marriage. Myron was a graduate of the University of Michigan, including the Law School. He practiced law and was based out of Flint.
The professorship was created to bring scholars of national reputation to UM-Flint to explore teaching and education within the university and greater Flint community. The initiative has drawn a wide range of scholars in fields such as literature, journalism, music, sociology, and education.
Contact University Communications & Marketing with comments, questions, or story ideas.