UM-Flint Lays Out Road Map for Student Success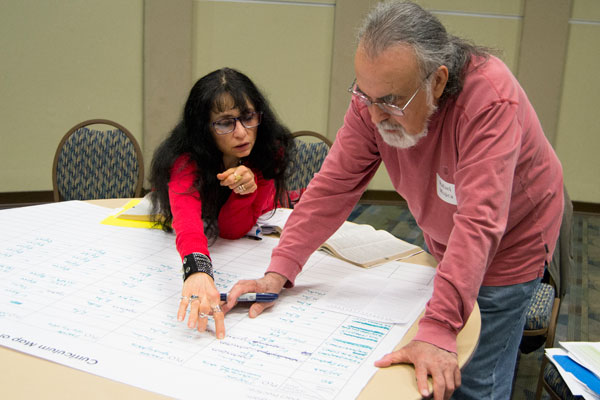 Two UM-Flint operations are collaborating to further assist university departments in planning the best way to incorporate engaged learning into a student's college career.
The work further highlights the university's commitment to contributing its talents to the community, and maximizing students' professional skills, organizers said.
The university provides students with an array of ways to learn and implement skills in the broader community, such as internships, group projects that take place beyond campus, and undergraduate research.
University Outreach and Thompson Center for Learning and Teaching organized a Curriculum Mapping Institute this spring, at which several academic departments participated. Both Outreach and TCLT are mentoring the departments throughout the year, as the participants discuss their ideas with fellow faculty in their discipline. This particular training focused largely on engaged learning, but future programs likely will delve into other practices.
The curriculum mapping helps departments schedule when students learn certain skills, and how this is aligned with using and mastering those skills in the community. This helps students maximize their ability to contribute in these projects, said Mona Munroe-Younis, a program manager with University Outreach. It helps students understand why and how certain classes help build off knowledge gained throughout their college careers.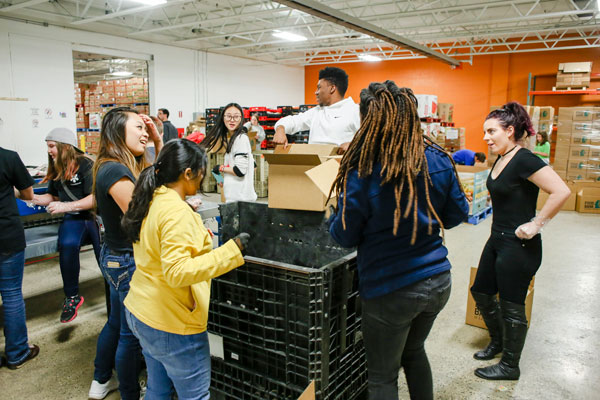 TCLT director Tracy Wacker said the institute and follow-up work benefits the university, community, departments, and students. In many cases, it can help students gain experience and skills earlier in their college career, which will help prepare them for more advanced civic engagement work closer to graduation. This may help recruit and retain students, and further boost enrollment, she said.
"Students will make more sound course choices when a curriculum map is shared with them," Wacker said. "The community will benefit from UM-Flint graduates joining the workforce with skills that develop from high impact practices—leadership, team building, community, empathy."
The institute helped spark ideas between departments, and share strategies and techniques that work for them, she said.
Outreach and TCLT received a Michigan Campus Compact grant to develop the institute this year, and both groups plan to make it an annual offering.
The institute supports UM-Flint's strategic plan priorities of infusing "experiential learning into all academic programs", and "providing professional development for all departments to aid in understanding and implementing experiential learning into students' college cycle," Munroe-Younis said.
Departments not involved in the Institute can also contact TCLT and Outreach for curriculum mapping, Wacker said, as part of regular services not associated with the grant.
The first year of the Institute drew participation from departments such as Education, English, Foreign Languages and Literatures, Nursing, Psychology, Social Work, and Theatre and Dance.
"We are circling back with everybody, and continuing to mentor the different teams as much as they need," Munroe-Younis said. "They have the support of both of our offices on ongoing basis."
Shelby Newport, chair of the department of Theatre and Dance, participated with fellow faculty member Janet Haley.
Newport said the initiative built unity and idea-sharing within the university.
"It creates a network of people who are like-minded in the way they think about their teaching and their students' learning," she said.
Contact University Communications & Marketing with comments, questions, or story ideas.