UM-Flint First Year Students Connect Course with Community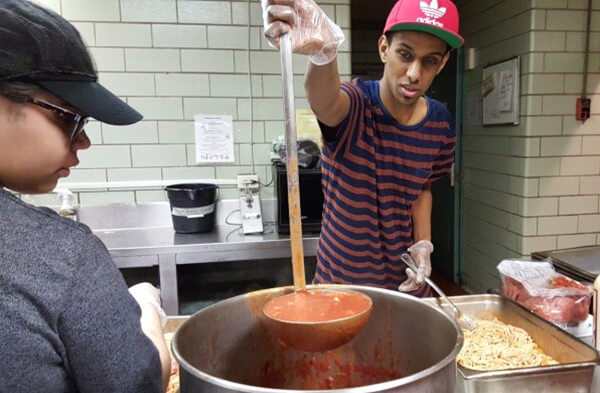 Students in a UNV 100 First Year Experience course last semester at the University of Michigan-Flint decided to make the most of their class, connecting complex course material involving social issues with volunteer work in the Flint community.
Motivated by the theme of the course "So You Want to Change the World," UM-Flint social work instructor Nancy Grigg assisted students to come up with tangible ways to connect to the course content while making a difference in the lives of Flint residents.
Topics in the course covered privilege, gender, social stratification, class, mass incarceration, and the distribution of wealth on national and local levels. To deepen their learning of mass incarceration in society, the class discussed the text of Sister Helen Prejean's book Dead Man Walking and also visited the Genesee County Jail.
However, students wanted to go beyond class discussions and their own observations of the city.
"Students decided to create their own first year experience activity that allowed them to both learn about the Flint community and homelessness and to make their own connections to the course content," Grigg said.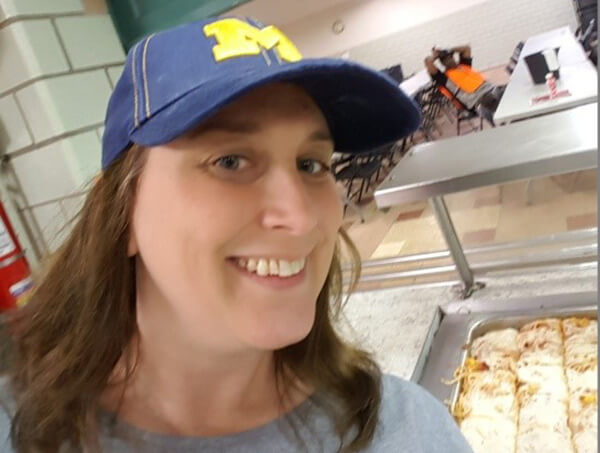 Calling their project "Drive for the Vehicle City," the students researched various products needed at the Center for Hope, then began collecting donations on campus of personal hygiene items and canned food during the winter semester.
They delivered all the donations to Catholic Charities of Shiawassee & Genesee Counties' Center for Hope to be distributed to people in need in downtown Flint. The class then volunteered at the Soup Kitchen by planning menus for two meals, procuring food, serving both meals, and cleaning up.
Keeping in mind their project budget, the students used remaining funds to buy new aprons, oven mitts, and coffee for the staff members who work in the Center's kitchen every day.
"In my class, only 10 students were enrolled," Grigg said, "and while we as a class might not have 'changed the world,' I believe these students not only transformed personally, but they helped transform the lives of the clients at the Center for Hope during the two days we were there."
Contact University Communications & Marketing with comments, questions, or story ideas.