UM-Flint Offers New Early Childhood Studies Bachelor Degree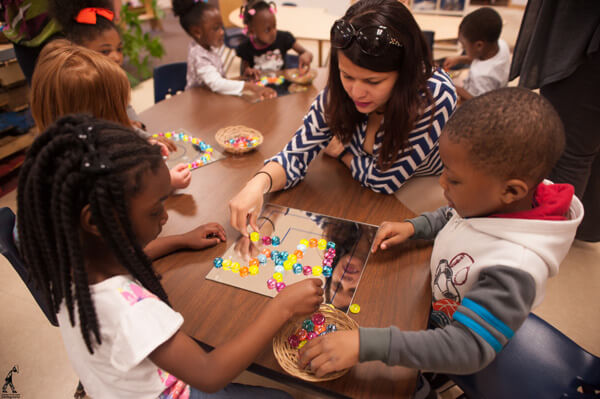 Beginning Fall 2016, the Education Department at the University of Michigan-Flint will offer a new Bachelor of Science in Early Childhood Studies.
The new program is designed to encourage multi-disciplinary study while preparing professionals to work in the field of early childhood studies or any field that impacts or serves families with young children.
At its core, the Early Childhood Studies BS program provides excellent research-based preparation for those pursuing careers that involve working with young children and families with young children.
"The early childhood education faculty in SEHS are developing innovative and cutting-edge approaches to train early childhood care providers and teachers," said Bob Barnett, dean for the School of Education and Human Services. "This newest program is an excellent example of how they have used their expertise and commitment to the benefit of our youngest population of students in the community."
The program does not directly lead to teacher certification or endorsement; however, those who already hold elementary education teaching certificates and complete the program are eligible to take the Michigan Test for Teacher Certification (MTTC) subject area test for the specialist (ZS) endorsement.
"The aim of the Early Childhood Studies BS program is to nurture curiosity and to facilitate the development of intellectual interests," said Aviva Dorfman, associate professor of education. "It is also perfect preparation for graduate study in related fields, such as psychology, social work, education, medical professions, health sciences, business, economics, or social policy."
Graduates will possess specific understanding of early childhood professional ethics and practice to support child development and learning, in particular: creativity, reflection, critical thinking and problem solving, and emotional and social development.
In addition to the core Early Childhood Studies courses and General Education requirements, students have the option of completing one or two minors from any other area of study in the university and electives. Pursuing a double major is also a possibility.
Students in the program working in qualified preschool education programs are eligible to apply for the Michigan Association for the Education of Young Children's T.E.A.C.H. grant to support their education.
Contact University Communications & Marketing with comments, questions, or story ideas.