"U Make" Competition Will Highlight Skills Learned at UM-Flint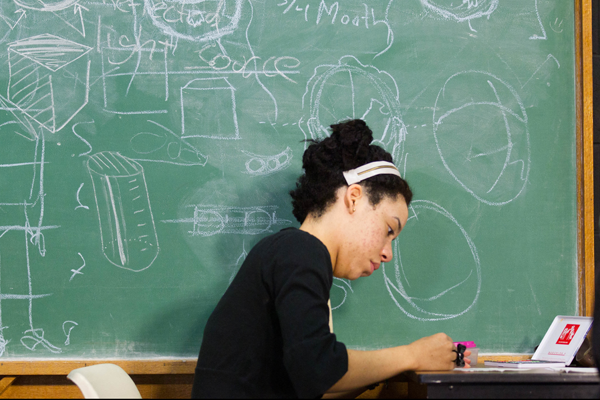 University Outreach's Innovation Incubator will showcase the various skills of UM-Flint students—and how they use those skills to engage with the community.
Students will be competing in a competition called "U Make," where they can make and show off just about anything they want—a new product, community-based art, design, technology, or a social service.
The event takes place March 24 from 4:30-6 p.m. in UM-Flint's Innovation Incubator, located in Room 207 of the Northbank Center at 432 N. Saginaw Street in Flint. It is free and open to the public. Refreshments will be served.
Winners have the chance to win money as well as earn additional mentoring from experts on campus.
Last year, the competition was limited to technology.
"We wanted to open it up this year, so we opened it up to any kind of artwork, any kind of social impact idea…and technology," said Nic Custer, Program Assistant at UM-Flint's Innovation Incubator. "It's essentially a maker fair."
Three of the 17 student teams that entered will win a $5,000 prize. Three faculty members from three different disciplines—Computer Science, Visual Arts, and Economics—will judge the competition.
There will also be a People's Choice Award, and the winning group will receive additional mentoring on their project, sponsored by UM-Flint's School of Management.
The "anything fits mentality" of this year's competition, as Custer calls it, achieved its goal of drawing a variety of projects this year. Entries range from software design to projects showing what can be done with the massive amount of empty water bottles resulting from the Flint water crisis.
While it's a competition, it's also a chance to show off what UM-Flint students can do.
"It's to show something positive that students have created on their own," Custer said.
Contact University Communications & Marketing with comments, questions, or story ideas.