UM-Flint Response to Flint Water Crisis Featured in Big Ten Network PSA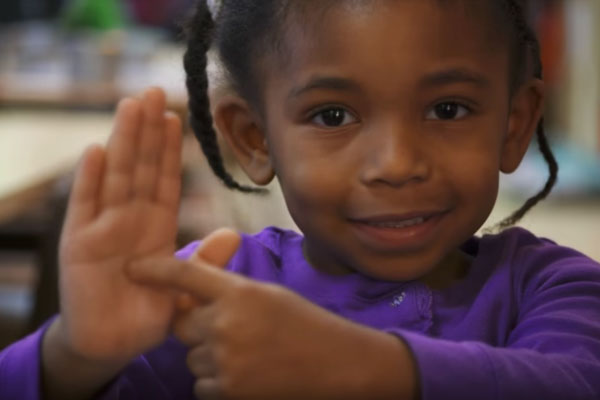 The world is about to get a "Big" look at how the University of Michigan-Flint has stepped up to help the Flint community during its recent water crisis.
The Big Ten Network is highlighting what UM-Flint and all of the University of Michigan, as well as Michigan State University, have been doing to help the community in a public service announcement now being aired.
"We're so proud of the universities we serve, and this is one more example in which Big Ten universities contribute to their communities, and we're really proud to shine the light on what they're doing to solve the flint crisis in particular," said Elizabeth Conlisk, vice president of Communications and University Relations for the Big Ten Network.
UM-Flint Chancellor Susan E. Borrego said, "I appreciate the Big Ten Network's commitment to highlighting the important work being done by this campus, and to supporting our community by showing the world how they can help be a part of solutions for Flint's future. This public service announcement and the Big Ten Network are helping to move Flint forward."
UM-Flint continues to be on the forefront of the water crisis, including offering expertise that helped identify the problems with Flint water, hosting the first major water filter distribution, testing children for lead exposure, and offering a free educational course about the crisis to residents. More recently, when the city needed help mapping where records show lead service lines still exist, it was a team from UM-Flint that stepped up to the plate to get the job done.
"This is about coming together as a community. We're in it until people can take a drink from a tap and not worry what the water quality is. We have to make sure that this never happens again," Dr. Martin Kaufman, chair of the Earth and Resource Science Department and lead researcher on the mapping project, said in the PSA.
The video extensively features people from all across the UM-Flint campus, including UM-Flint Police Chief Raymond Hall, children in the Early Childhood Development Center, and Nursing students and faculty.
It also highlights the work of Dr. Mona Hanna-Attisha, director of the MSU and Hurley Children's Hospital public health initiative.
Isaiah Oliver, vice president of the Community Foundation of Greater Flint and father of two, says in the video:
"To have two strong universities that are willing to fight for our community is amazing," Oliver said.
The public service announcement will be featured on the overhead screen throughout the Big Ten men's basketball tournament and on the Big Ten Network itself.
"We're in 65 million homes across the country. We believe the world will see it," Conlisk said.
Contact University Communications & Marketing with comments, questions, or story ideas.