Tri-Campus Summit Unites U-M Students Around Community Engagement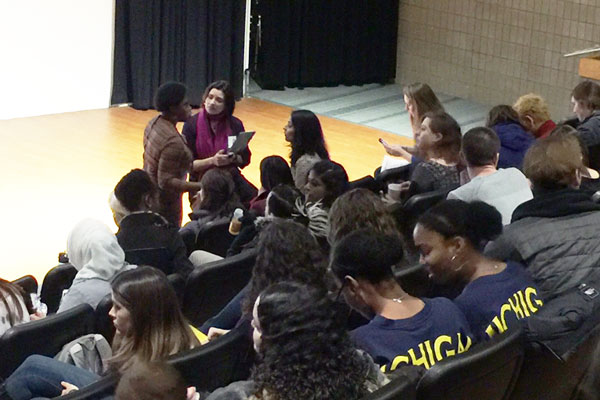 Students from all three University of Michigan campuses gathered together at the University Center of the Flint campus in the name of social justice and civic engagement.
The meeting on Saturday was the U-M's inaugural Tri-Campus Student Summit.
Through a series of student led workshops, the main goal was to enhance the idea of community service in a broader sense.
Created by University of Michigan President Mark Schlissel, the vision or the Tri-Campus Student Summit was to bring together students with all different levels of knowledge and experiences in social justice to develop each other's skills and share resources.
The meeting also sought to highlight and create a community voice, to allow student leaders to problem solve around challenges they face on campus, and to brainstorm an event or project in the theme of social justice.
University of Michigan-Flint Chancellor Susan E. Borrego gave the opening remarks in which she spoke on how service will not only change the community but will change the person serving. She expressed the need to use all resources possible to make these initiatives work and how that cooperative effort will create the change desired.
Contact University Communications & Marketing with comments, questions, or story ideas.