UM-Flint and the Flint Farmers' Market to "Light Up the Night" for Area Youth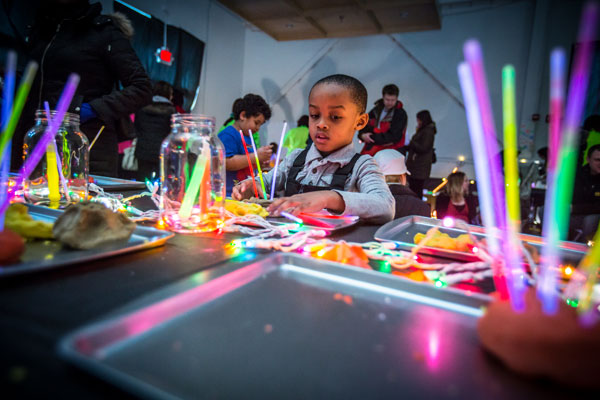 The University of Michigan-Flint's Early Childhood Development Center (ECDC) will once again illuminate the Flint Farmers' Market's community room from 5:00 p.m. to 8:00 p.m. on January 28 with its popular Light Up the Night event.
Families with children of all ages are encouraged to come to the free event. Activities include a light maze made from boxes, neon painting, black lighting from UM-Flint Theatre Department, light tables, glow sticks, activities with the UM-Flint Chemistry Club, a photo booth, and a dance floor with neon props and disco lighting.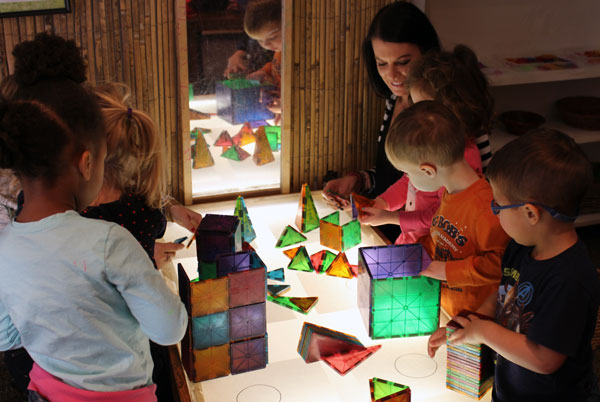 Inspired by the Reggio Emilia educational philosophy (which was originally developed in Italy), the ECDC emphasizes collaborative and enriching learning experiences that provide children with opportunities to explore their environment with guidance from staff. Light Up the Night provides a way for the ECDC to reach out to the Flint community and support local families.
"Basically we're taking what we do here at the Center every day over to the Farmers' Market and showcasing it to the community," said ECDC Assistant Director Joslyn Marinelli. "It's open-ended play and creative exploration."
The event is loosely based on a similar event held at Bambini Creativi, a child development center in Kansas City, Missouri, which also utilizes the Reggio Emilia philosophy and whose founder has led seminars in Lansing.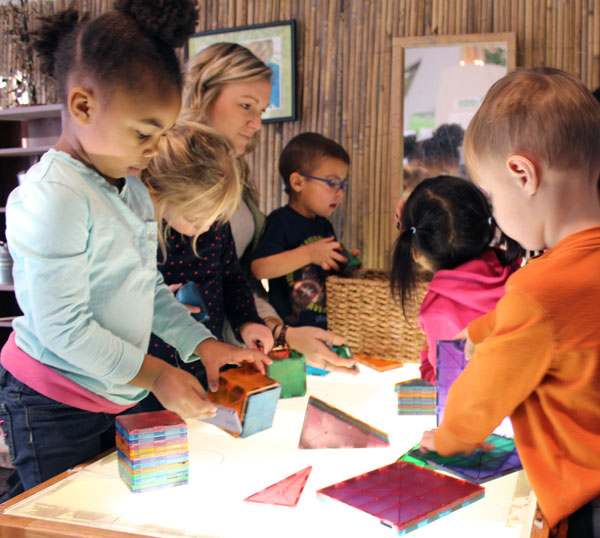 UM-Flint's Light Up the Night provides a safe and fun environment for children and youth to play in a dark setting. It's a way for kids to feel comfortable playing and exploring in the dark without the typical fears associated with the dark.
"We're making it fun for kids to be out in the dark," Joslyn said. "Last year, despite the cold weather, over 400 people participated from Genesee County and as far as Lansing."
Several community groups and businesses also support the event, including For-Mar Nature Preserve, A Bit of Earth, Whimsicality, Tom Tom Photo Booth, Crust, the Flint Children's Museum, Taylor Hurley Photography, the UM-Flint Early Childhood Education Club, and the School of Education & Human Services. Italian-themed refreshments will also be available.
Contact University Communications & Marketing with comments, questions, or story ideas.