University of Michigan Campuses Pull Together to Address Flint Water Crisis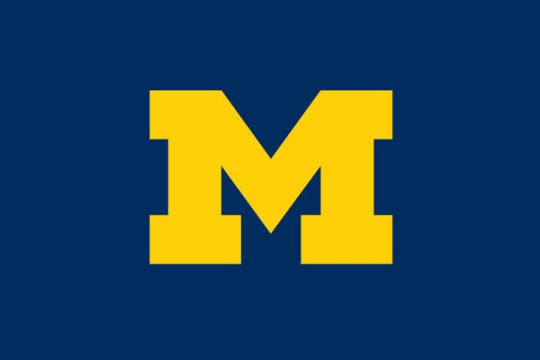 Faculty, staff, and students from all three University of Michigan campuses are coming together over the water crisis in the city of Flint to offer everything from research expertise and accurate information on the situation to water filters and bottled water.
UM-Flint Chancellor Susan Borrego and Provost Douglas Knerr are leading the coordinated university response.
"We are a campus of problem solvers," Borrego says in a message to the university community. "We are committed to making a difference in our students' lives and in our community.
"I want you to know that as an institution we are committed to doing whatever it takes to ensure the safety of our students, our faculty, our staff, and our campus visitors. I also want you to know that we recognize that this is far more than a campus issue. We must work to ensure the safety and well being of our community."
Faculty members from all three campuses will gather at UM-Flint next week in a collaborative effort to "identify areas of expertise, outline strategies to meet immediate community needs and propose longer-term solutions to the systemic issues underlying this crisis."
An invitation was sent to dozens of faculty members on the Flint, Dearborn, and Ann Arbor campuses Wednesday. The invitation, from the UM-Flint provost, says, in part:
"The University of Michigan-Flint is issuing a call to action to interested faculty members from all campuses of the University of Michigan to help identify ways in which we can respond to the Flint water crisis."
Part of that call to action is a commitment by U-M President Mark Schlissel to provide $100,000 in seed funding for university faculty research initiatives to address the Flint water crisis.

The meeting is schedule for 1 p.m. Jan. 29 in at the UM-Flint's Riverfront Center in downtown Flint.
UM-Flint has long been engaged in responding to the water crisis as a key member of the Flint community. All drinking water is filtered on the UM-Flint campus. The university has been testing the water monthly on campus for the past 12 months. Details here: umflint.edu/campus-water
Additionally, there are these efforts, with new initiatives being added:
• UM-Flint is offering a free, open-to-the-public course focused on the Flint water crisis that begins tonight. The class continues for three additional Thursday evening sessions. Details here: umflint.edu/flintwatercrisis
• The School of Public Health this week launched a website devoted to responding to the Flint water crisis with information on experts, partnerships, research and media coverage. Details here:
sph.umich.edu/flint-crisis/
• Water quality researchers in the College of Engineering are closely watching the unfolding situation with regards to several long-term aspects of the Flint drinking water crisis. Details here:
engin.umich.edu/college/about/news/stories/2016/january/flint-water-crisis
• Michigan News has developed a listing of faculty experts on many topics surrounding the Flint water crisis. Details here:
ns.umich.edu/new/experts-advisories/23428-flint-water-crisis-u-m-experts-available-to-discuss
• Michigan Radio has been focusing its environmental reporting team on the Flint water crisis. You can find an archive of that reporting here:
michiganradio.org/post/timeline-heres-how-flint-water-crisis-unfolded
---
By Rick Fitzgerald, University of Michigan Public Affairs