Indian Grad Student Inspired by UM-Flint's Approach to Early Childhood Education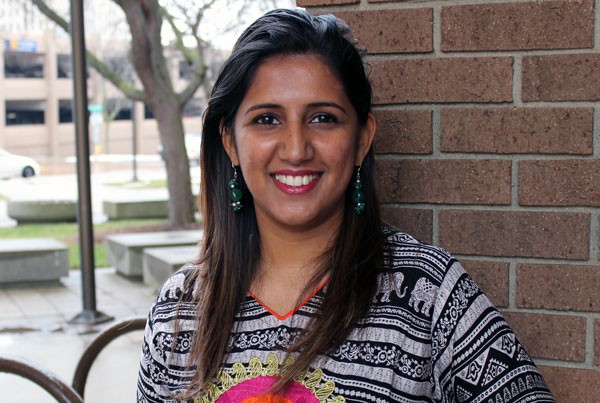 Interacting daily with young children as a teaching assistant at the University of Michigan-Flint's Early Childhood Development Center, graduate student Nilu Rajput is constantly amazed by the children's desire to explore their natural environment and by their unrestrained curiosity.
The ECDC's Reggio Emilia philosophy places the teacher in a gentle leadership role, and views children as competent learners in a transparent and flexible educational setting that emphasizes interaction with the natural environment. Daily reflection of their experiences, with teacher guidance, is key to their growth.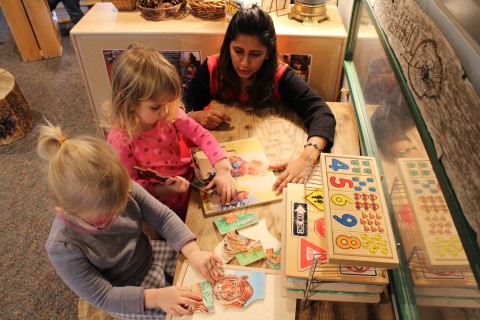 "Children are given more choices and different ways to engage in their environment in and out of the classroom," Nilu said. "Learning is happening at every step when they go out to places like the Farmers' Market. When they're learning this way, their own identity is growing more. They have so much patience and are so curious. They want to learn anything that comes their way."
When Nilu began considering graduate schools across the United States, she knew she wanted a program that examined the Reggio Emilia philosophy, while also including a variety of research in early childhood education and child development.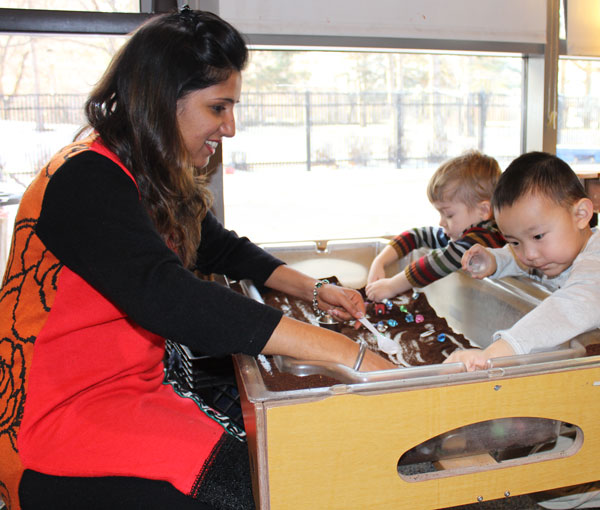 Nilu already had earned her bachelor of commerce degree from Ness Wadia College of Commerce in Pune, India. Still feeling uncertain about her career after graduation, she volunteered at a summer camp in India. She earned a teacher training certificate and taught for two years at Reggio-inspired Vivero International Preschool before deciding to purse her master's degree in education.
"I was happy I didn't go for a master's directly after graduating," she said. "I was seeking a field where I would be constantly in the moment. When I realized teaching is my passion, then I thought of going ahead with my master's."
After considering several American graduate programs, Nilu chose UM-Flint's Master of Arts in Early Childhood Education and quickly adjusted. "At home, the approach to teaching is different. Here it is research-based and there are so many options to specialize. Having the work experience helped, too."
When she graduates in Spring 2016, she'll be the first person in her family to have earned a master's degree. Back home, her two brothers and parents run their family business called Teri Rajput, a vegetarian restaurant.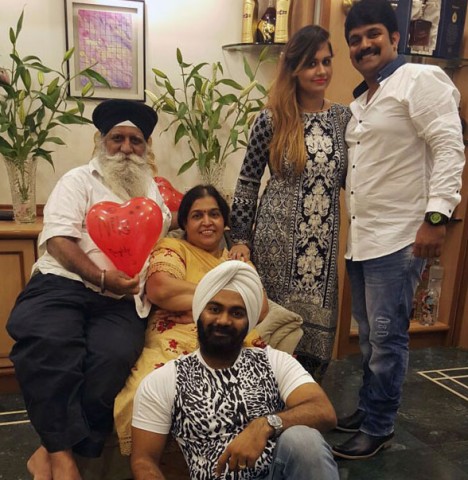 "My father connects with teaching because it is a profession of serving," Nilu said. She and her family practice Sikhism, a religion that encourages selfless service to others. On her wrist she wears a kara, a metal bangle which is a Sikhist symbol reminding one to always do the right thing.
After graduation, she is considering the possibility of creating a Reggio-style training program to implement for early childhood teachers in India.
In addition to her work with children at the ECDC, Nilu has challenged herself through various campus leadership opportunities: former president of the Indian Student Association, a member of the Early Childhood Education Club, a participant in the Intercultural Leadership Seminar, as a campus orientation leader, and in the recent UM-Flint student documentary Immigrant U.
At UM-Flint, Nilu has sought and discovered endless options to make diverse new friendships and to feel a sense of belonging so far from home.
"There are so many opportunities on campus to be involved, but if you are an international student and really want to do something, you have to step out," she said.
Contact University Communications & Marketing with comments, questions, or story ideas.