UM-Flint's Thompson Library Extends Hours For Exams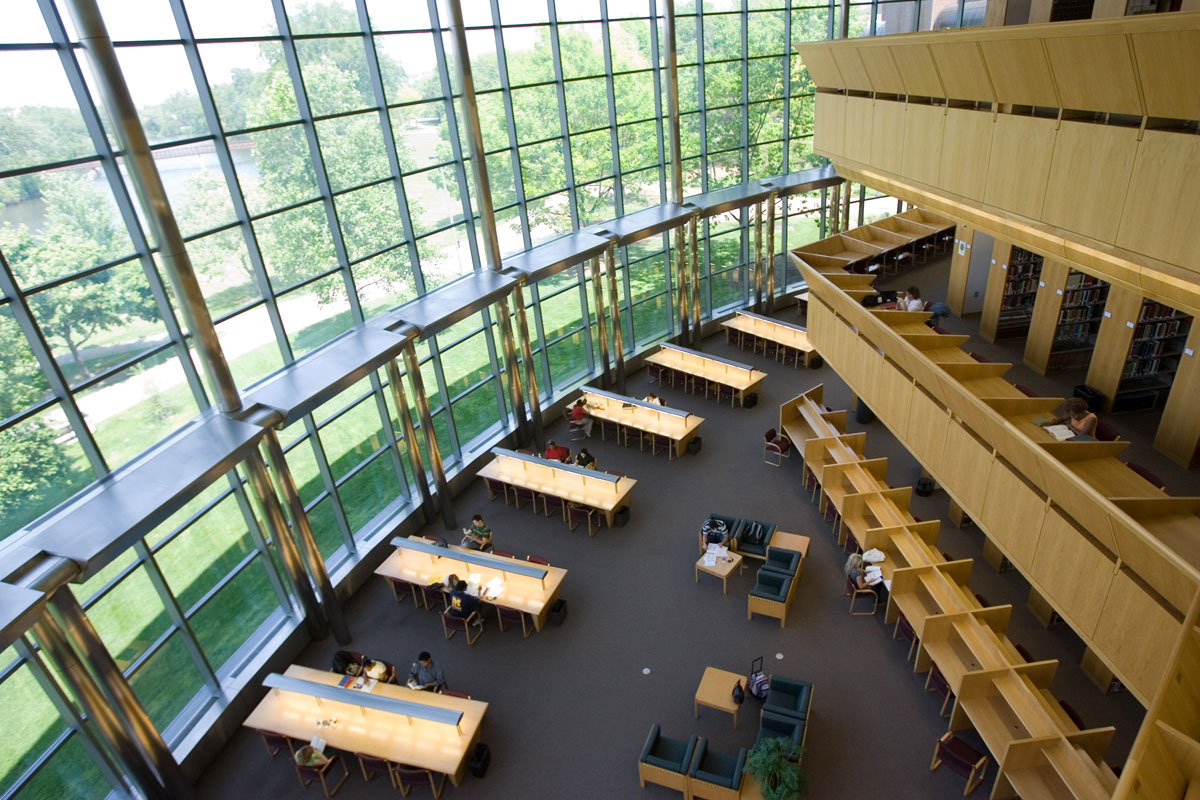 UM-Flint students preparing for exams will once again have an overnight outlet and venue on campus.
The Frances Willson Thompson Library will be open 8 a.m. Monday, December 7 through midnight Thursday, December 10 to support students as they prepare for finals.
The "Bring Your Own Book" event is sponsored by Student Government and the Department of Public Safety.
The UM-Flint library is typically open 8 a.m. to midnight during these days.
It serves as a stress release and support network for students, said Student Government president Amged Eidelsafy.
"It's usually a full house in the library and it's a great way to encourage students to study for the finals," Eidelsafy said.
He said the student group also provides food at the library, Monday, Tuesday and Wednesday night, starting at 9:30 p.m., including bagels, cream cheese, egg sandwiches, cereal, coffee, hot chocolate, and juice.
Mickey Doyle, head of circulation at the library, and a reference librarian, said there are typically about 100 students at the event at midnight, with pockets of students throughout the early hours. Department of Public Safety officers, as always, are available to escort people to their vehicles.
Doyle said Student Government originally came up with the idea and approached the library. The extended hours for exams week takes place every Fall and Winter, and started in the Fall of 2013, he said.
The event gives students a chance to study in different surroundings.
"I think that's why we get good numbers. It's that sense of community," Doyle said.
Contact University Communications & Marketing with comments, questions, or story ideas.