4th Annual Lula M. Hurse Holiday Giveaway is Saturday at UM-Flint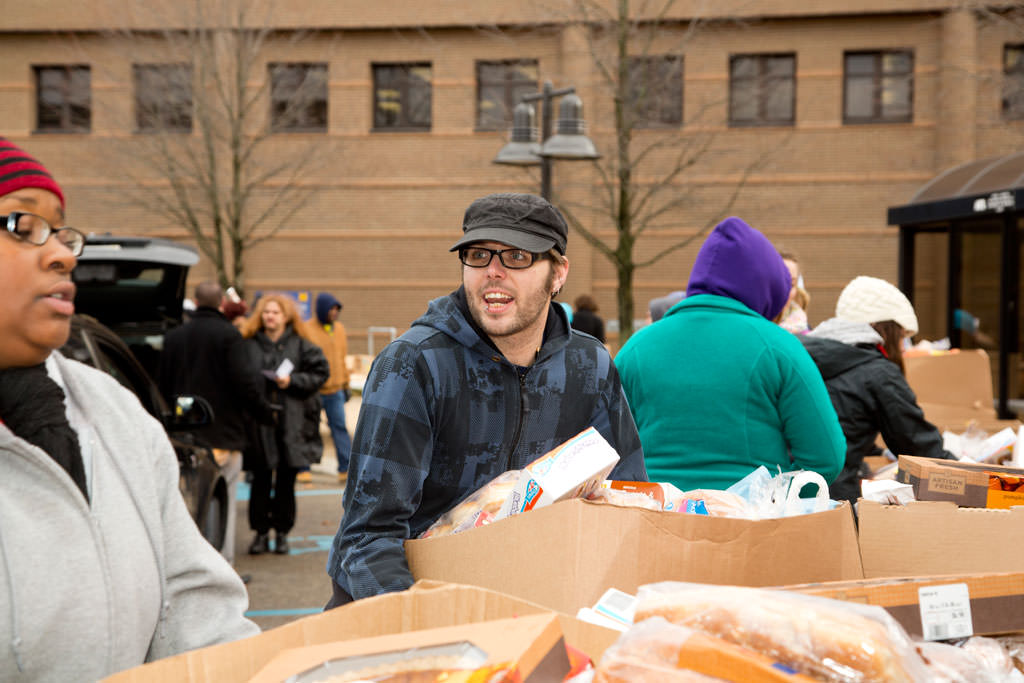 The 4th Annual Lula M. Hurse Holiday Giveaway takes place Saturday, November 21 at the University of Michigan-Flint.
The event, held at the University Center Drive, provides Thanksgiving foods to Flint area families. It was started by Jessie Hurse II, the director of student conduct and conflict resolution at UM-Flint. The ongoing event was named in honor of his mother, who died in 2010.
"My mom was the type of individual that gave willingly and freely," Hurse said. "She didn't look for any accolades or recognition. She basically saw a need and provided help."
Organizers are looking for more volunteers to hand out the boxes of food. Each family in need gets at least two boxes of Thanksgiving dinner food, such as turkey, produce, squash, potatoes, cabbage, baked food, snacks, and canned goods.
"The more people we have, the easier the job will be. I'll take volunteers the morning of," he said.
Last year, there were about 80 volunteers providing food to a record 1,300 families. Hurse said he hopes the event can help even more people this year.
Volunteers are needed throughout the day for shifts. Set-up starts at 9 a.m., with the giveaway beginning at 3 p.m. Register to volunteer at https://formassembly.umflint.edu/597.
UM-Flint students should remember to register their hours with University Outreach (Northbank Center, 432 N. Saginaw Street, Suite 1001) as part of the UM-Flint's Commitment to Service (CTS) Program.
Hurse said having the event on campus is way to connect area residents with the UM-Flint community.
"We care about them. We are concerned and we want to help," Hurse said about the outreach.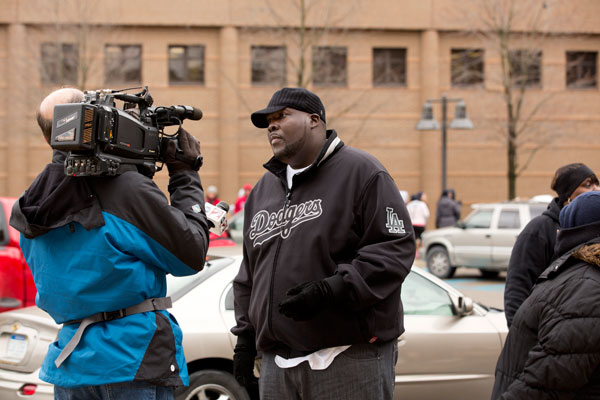 The giveaway has several sponsors, including UM-Flint (with long-time contributions from Public Safety, Facilities, University Relations, Event and Building Services, and Student Affairs), the House of Prayer MB Church, Landaal Packaging, Charity United Methodist Church, and the Food Bank of Eastern Michigan, he said.
Student groups, such as First Street Block Club, the Greek organizations, and Student Government have been key contributors since the start, Hurse said.
"They won't let this cause die down for any reason. Our students are the best. I think we have the greatest students on Earth here," Hurse said.
At the event, the student group FUEL and the UM-Flint Environment, Health and Safety (EHS) department, will work to make it a zero-waste event.
Zachary Hayes, secretary of FUEL, said the initiative will focus on recycling, composting, and redistributing any excess or leftover materials.
Contact University Communications & Marketing with comments, questions, or story ideas.