Here & Now: A Year in the Life of 8 UM-Flint Students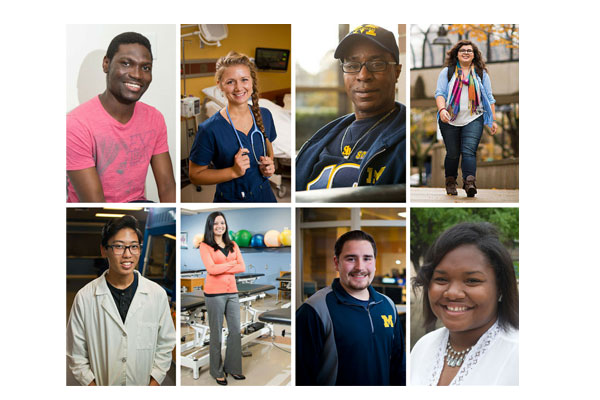 In some ways, the academic year unfurls differently for each UM-Flint student. Different challenges. Different achievements. Different memories. But they all share the UM-Flint bond. We asked students across the spectrum of schools and colleges within the university to share their thoughts this year. These are their first thoughts. We will check back with them as the year progresses.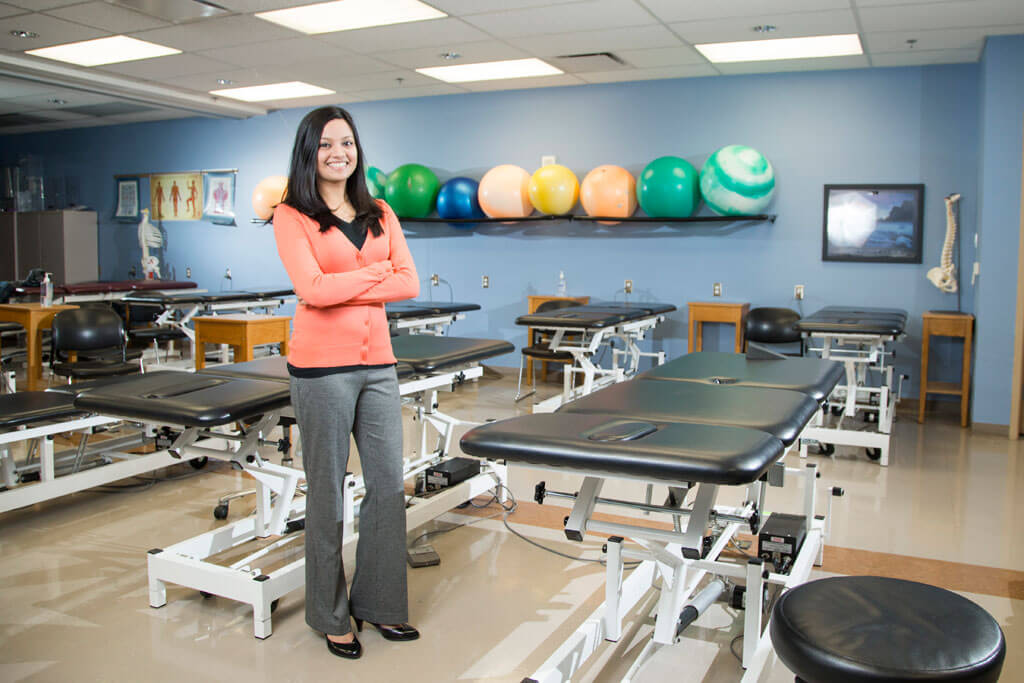 What academic challenge or development has interested you the most this semester and how have you approached it?
This semester, I had the opportunity to complete a four-week clinical rotation at a pediatric physical therapy clinic. Prior to this clinical, I did not have any experience working with children with such physical impairments. Some of the diagnoses that these children had included: cerebral palsy, autism, torticollis, spina bifida, and hydrocephalus. While it was intimidating at first to be in such a setting, I arrived every day to the clinic with an open mind and eager to learn. I was lucky to have a great mentor and teacher who knew exactly when to get me out of my comfort zone and when she needed to step in. After this rotation, my interest in pediatric physical therapy has grown and it is an avenue that I am looking forward to exploring throughout the rest of my clinical education.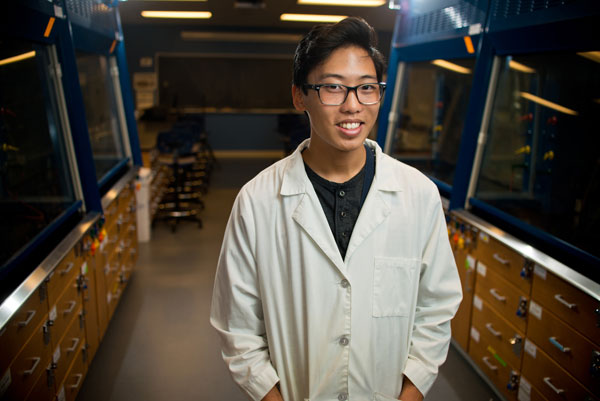 Besides your classes, what is something you are doing on campus this semester that has been rewarding? How and when did you get involved and why?
I have involved myself with a particular group on campus where we read books in our free time and then discuss them at length. We go on to discuss ideas of philosophy and science that relate and pertain to those works. Additionally, we examine how these particular pieces affect our own lives as individuals as well as the lives of humanity as a whole. When I was in high school, we began a small group that would do these things, taking part in "Socratic Circles," and this group, has since then expanded to a few more individuals. The reason that I find this activity rewarding is because I am both skilled and unlearnt in the activity itself. Furthermore, it doesn't require any special lingo, nor is it extremely expensive, which makes it open to almost anyone who wishes to get involved.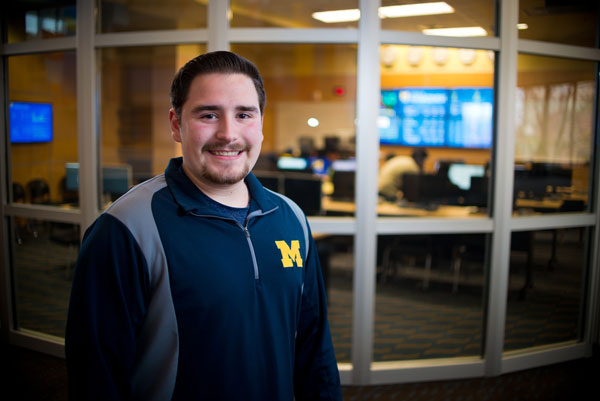 What academic challenge or development has interested you the most this semester and how have you approached it?
I'd have to say out all the classes I have this semester/ year I'm looking most forward to my business capstone class, business corporate strategy MGT 489, because it's the class that everyone always talks about. The quintessential business class that everyone fears or worries about and I love challenges like that. It really shows you how much you've actually learned and still remember from all your previous business classes. It's also the class that when you finish you know that you're finally at the end or close to the end of your undergraduate program more often than not.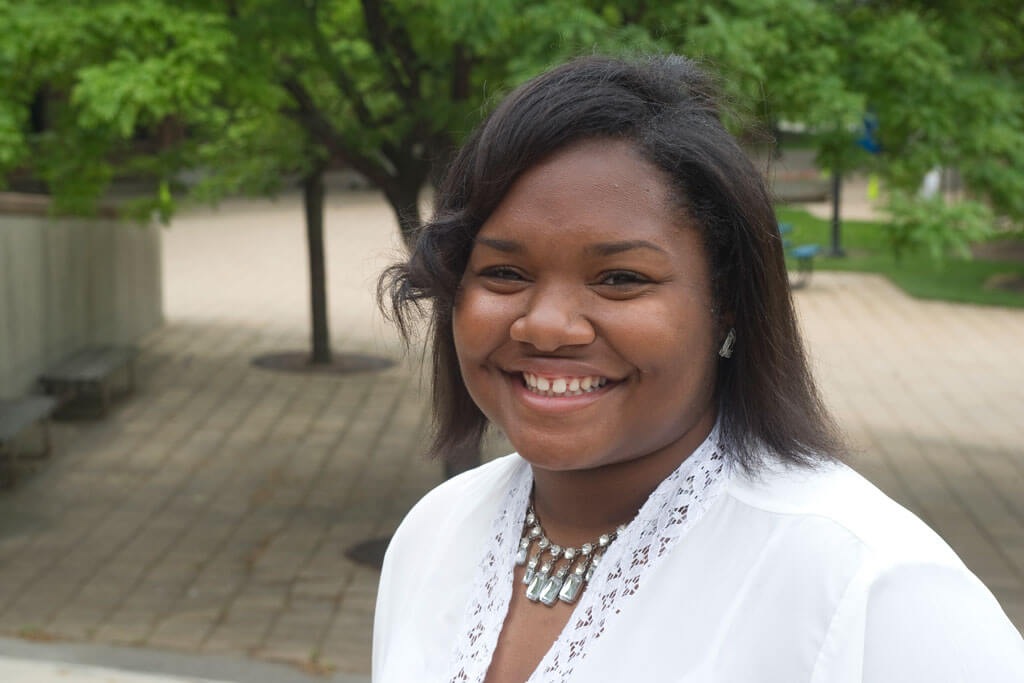 What has been the most rewarding thing so far about your first semester at UM-Flint?
As a first time college student, I thought the transition from high school to college would be really challenging. Surprisingly, it hasn't. My most rewarding thing thus far is just being around all the positive energy and the wonderful people. Everyone is really supportive and encouraging. There has been times where I wanted to give up already in some classes but thanks to the Student Success Center, they have really motivated me to keep pushing and to never give up. I have already learned so many lessons that I will continue to use later on in life. Everyone there has been really wonderful. There is no better feeling than having supporting and caring people all around you. I am really looking forward to my future as a college student at the University of Michigan-Flint, Go Blue!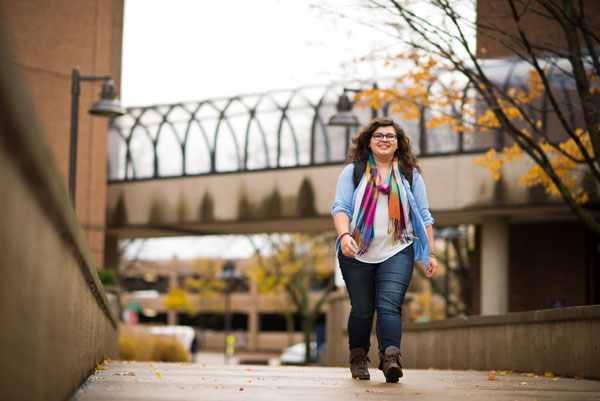 Besides your classes, what is something you are doing on campus this semester that has been rewarding? How and when did you get involved and why?
Hello! I'm a sophomore in the Honors program majoring in psychology. Besides taking classes at UM-Flint I enjoy visiting the Rec Center weekly, being a teacher's assistant, and working on campus. I find that going to the gym after classes a few times a week is very rewarding and a great way to manage stress as it always puts me in a good mood. I enjoy being on campus and was fortunate enough to find a job in the Honors Department this past summer. I work a few days a week now and love being a part of something positive on campus! Due to the fact that I live off campus, it was important to me to find ways to connect and I can honestly say that all of these involvements help me feel closer with the campus community and have been very rewarding!
Rosemary Lewinski, RN to BSN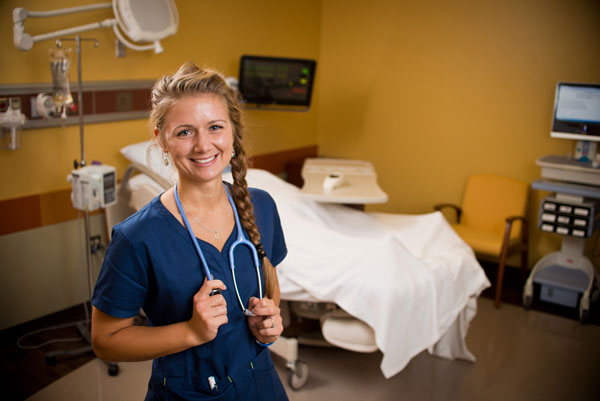 What academic challenge or development has interested you the most this semester and how have you approached it?
My name is Rosemary Lewinski and I am a full time, transfer student here at UM-Flint. I recently graduated from North Central Michigan College with my ADN and I am in my first semester in the RN-BSN program.
After being out of school for about a year and a half, I was excited to come back and continue to build on everything I have learned in nursing thus far.  However, I also knew starting school again was going to come with its challenges, but I was eager to continue to develop professionally and I knew going back for my bachelors was the best way to do this.
My first class, on my first day back was my theory class: Theoretical Concepts for Professional Nursing Practice.  Looking at the name of the class, I knew it was going to be challenging and thought-provoking, but what I didn't expect was how immersed in the class I was going to become.  I was overwhelmed at first, and although this class has for many reasons challenged me the most, it is also the class I have gained the most influence from.  It has required me to think about my practice and is helping me to grow and develop my critical thinking skills as a young nurse.
The class requires a lot of research and paper writing, which as an ADN prepared nurse was not heavy in my previous program, so it was a steep learning curve.  The research however, is one of the things that helps you to become a better nurse; research makes you look at what information is out there and compare it to what you are doing now.  It is the only way you can truly ensure you are practicing what is considered "best practice," a topic I was introduced to before, but had not truly appreciated until now.  The class has helped me develop a skill of finding research for not only what I am doing in this class, but in all my classes, and in my everyday practice when I encounter topics I, or even my patients, are in need of having a deeper understanding.
Overall, this class has challenged me because it has made me evaluate, and re-evaluate the way I practice.  From learning from more experience nurses in the class, to reading about different nursing theories and frameworks in the field of nurse and analyzing how they compare and contrast to my views on what nursing care involves, to identifying where I am on the continuum of professional nursing skill acquisition and utilization, to discussing my heroes and role models for my nursing practice, I have been challenged to become a better, more rounded nurse.  Nursing is all about change, be it the changes in healthcare itself, the positive changes you want to see in your patient as they get better, or the personal changes you experience throughout your professional career in nursing.  With the help of this class, I am learning how to open my mind to these changes and assess how I want to react to them as I continue to develop my ideas of what it means to be a nurse and ways to be the best one I can for my patients.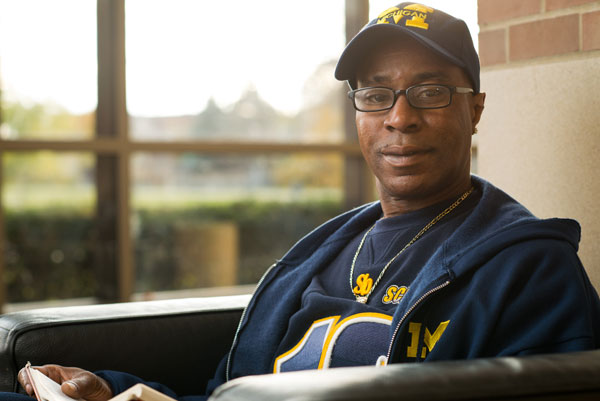 Besides your classes, what is something you are doing on campus this semester that has been rewarding? How and when did you get involved and why?
Being a non-traditional student and a senior in the UM-Flint BSW program I have been self-reflecting on my experiences here on campus. The phrase "Non-traditional Student" has many different meanings to certain students. We all have one thing in common; our journeys took a different path than the average student. As I self-reflect, I smell, I listen, and I observe campus life.
As I shuffle to my next class I sniff the pleasant aroma that fills the air as I walk through the food court in the pavilion. The popcorn smell in the French Hall brings back childhood memories of me being at a Saturday matinee at the Capital Theater here in downtown Flint. The smell of new and used books reminds me of when I first enrolled at this prestigious university. I am now a senior here at the UM-Flint campus. These fragrances are rewarding to me.
I listen to the future, our younger UM-Flint students talking about their goals they wish to capture here at the UM-Flint campus. I am satisfied that our future is in good strong hands. I listen as my BSW cohorts encourage one another as they strive to become a UM-Flint BSW graduate. I listen for something that cannot be heard, but only envisioned by me, their helping hands and open hearts as they position themselves to embark on our community. The sounds I hear are rewarding to me.
The first thing I observed this semester were how all the professors in the BSW program wanted to see us succeed and challenge us BSW students to challenge ourselves. I observe William Echols Sr., Felicia Wynn, Reginald Brandon, and Paula Brooks (Non-Traditional Students) apply the three L's (look, listen, and learn) perspective around the UM-Flint campus. When I feel I cannot go on I can always count on them to keep me focused. The first Wednesday of every month, Paula, will host a non-traditional students open discussions at the UCEN 2nd floor Women's Educational Center. If I walked with my head down around the campus I will not observe and I would not appreciate all the beauty that is laid out before me.
This might not seem like much, but once again I am a non-traditional student. These memories I will cherish for the rest of my life. The semester doors have been opened up for me and all of my BSW cohorts and this is "rewarding to me."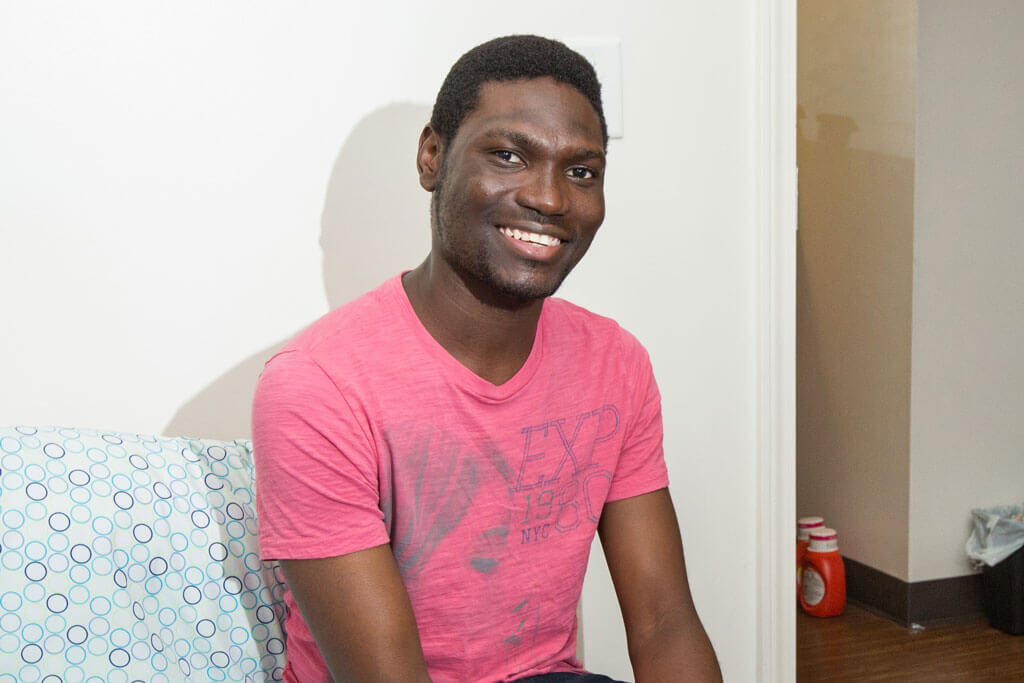 Besides your classes, what is something you are doing on campus this semester that has been rewarding? How and when did you get involved and why?
Hi there! My name is Livingstone Gowon, I am a junior majoring in communication and I'm an international student from Nigeria. Besides Academics, I work at the student Success Center as an Orientation Leader and it has been amazing. As an Orientation Leader, I have had the opportunity to work with people from diverse backgrounds, serving as a resource to new students and family members who are making the transition from their previous environment to the diverse academic, intellectual, and social culture of the University of Michigan-Flint.  I am also the Treasurer of the African Student Association (ASA), a cultural organization on campus that strives to educate people and break stereotypes that people have about the African Culture. Recently, I was selected to be part of the Advisory Search Committee for the Vice chancellor for Campus Inclusion and Student Life and it was an honor to work with the Chancellor along with the committee members which I find highly rewarding.
Contact University Communications & Marketing with comments, questions, or story ideas.