UM-Flint Helps Host Two Free Family Events this Saturday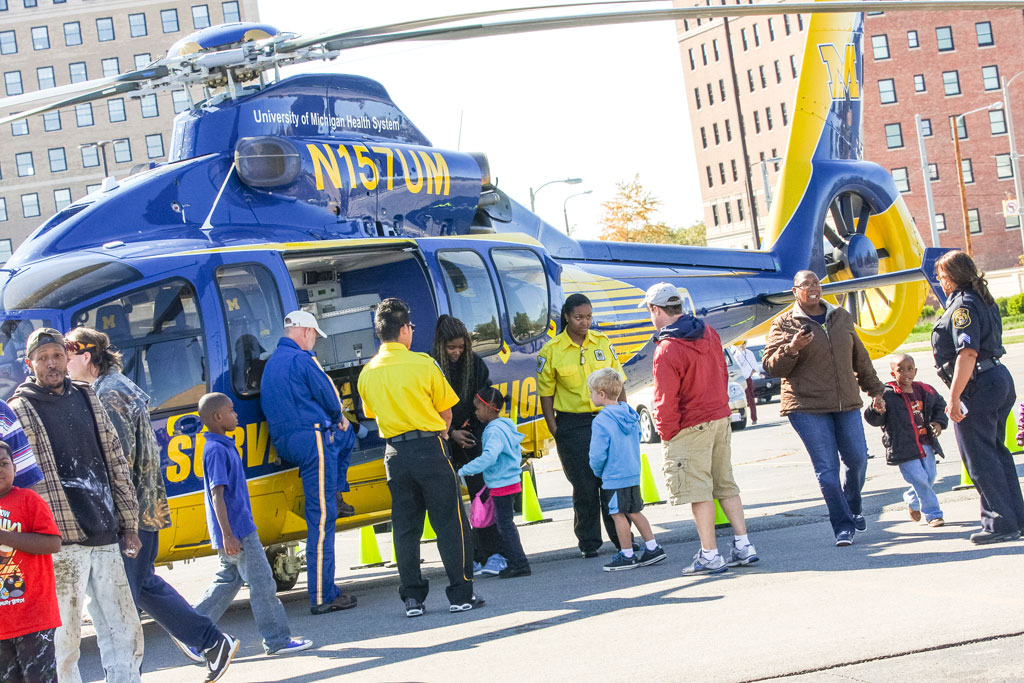 Two community events, with active University of Michigan-Flint involvement, will take place on the same day this year.
The 4th annual Touch-A-Truck event and the 3rd annual Stop the Silence 3-on-3 Basketball Tournament both take place Saturday, September 26.
Both events are free and involve a wide spectrum of groups, said Ray Hall, director of UM-Flint's Department of Public Safety.
This includes UM-Flint's campus police, Flint Police Department, Genesee County Sheriff Department, Michigan State Police, Grand Blanc Township Police Department, Grand Blanc Police Department, Mt. Morris Police Department, and other law enforcement agencies. Several businesses, churches, and other community groups contribute too.
And UM-Flint students and student groups, such as Student Government, First Street Residential Hall Block Club, and the Black Student Union, play a critical role in the events, Hall said.
The basketball tournament was originally slated for June but was rained out.
The competitive event is open to players ages 7 to 24, and takes place at the corners of Saginaw Street and 5th Avenue. It starts at 9 a.m.
Participants sign a place to "Stop the Silence," which means they share information with a parent, teacher, police officer, or other responsible adult about any crimes they may know about.  Those in the event can register on site or at www.stopthesilenceflint.weebly.com.
Touch-A-Truck takes place from 11 a.m. to 3 p.m. at UM-Flint's William S. White Building parking lot at North Saginaw Street and 5th Avenue.
There will be a host of vehicles including a cement truck, plow truck, Flint Fire Department ladder truck, buses, and the University of Michigan Health System survival flight helicopter.
Also, there will be free food, face painting, balloons, bounce houses, child I.D. kits, and music.
"It is a true collaboration among law enforcement, businesses, citizens, and most importantly, our students," Hall said.
Contact University Communications & Marketing with comments, questions, or story ideas.