UM-Flint Students to Benefit from Major FAFSA Application Change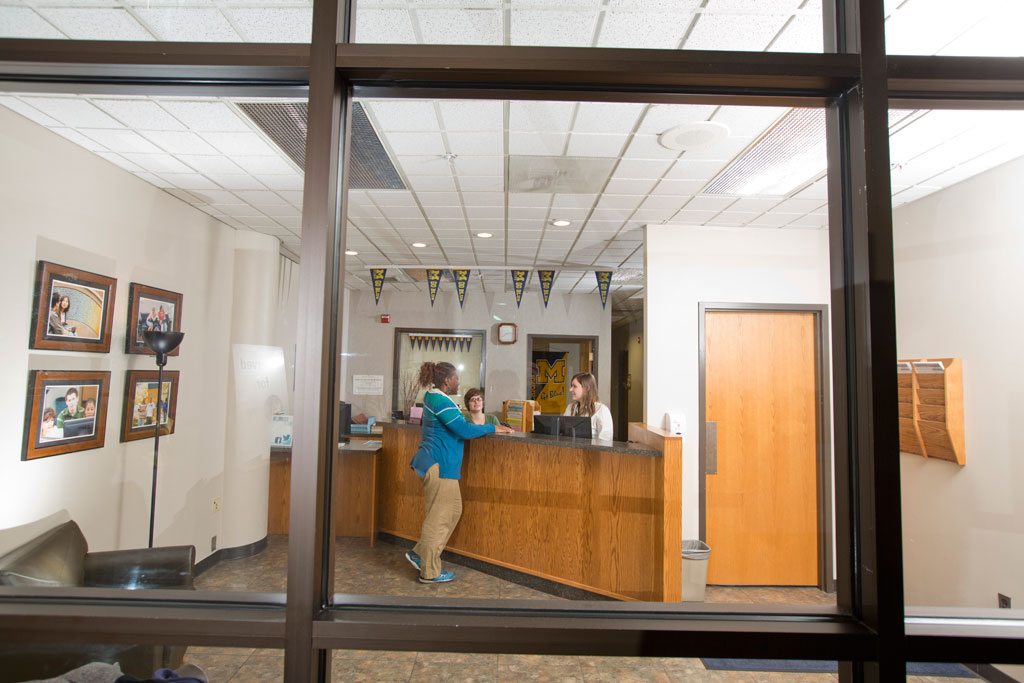 Applying for financial aid just got easier for college students and their families.
The changes to the Free Application for Federal Student Aid (FAFSA) process announced this week by President Barack Obama mean students and their families will be able to apply for help sooner and be able to use more easily accessible tax information when filing for federal financial aid.
Beginning next fall, students will be able to start applying for financial aid in October—instead of having to wait until January 1. Plus, students will be able to use two-years prior tax information—a major hurdle for many families who typically didn't yet have their taxes done in January when applications were being accepted for financial aid.
Technically called a prior-prior year (PPY) system, the new application process will increase the form's accuracy and help families anticipate their financial aid and college costs earlier.
"This move improves the financial aid process, making it easier for families and ultimately making college more accessible to more students," said Chancellor Susan E. Borrego of the University of Michigan-Flint. "I am so glad to see these changes."
What You Need to Know About The Changes to Financial Aid
Lori Vedder is the director of Financial Aid and Scholarships at the University of Michigan-Flint. Here's her expert advice on the top five things students and families should know about the new process for filing the FAFSA in October 2016.
Applying in October rather than January helps make the admissions decision and the financial aid awards will help to solidify a family's decision to attend an institution earlier. Under the new PPY system, the 2017-18 FAFSA will be available in October 2016, rather than January 1, 2017, and students can use already completed income tax returns.
The use of the IRS Data Retrieval Tool will make filing the FAFSA easier, faster, and far more accurate for families. The tool is built into the FAFSA application form and allows automatic population of a student's FAFSA with tax return data. It can be used by millions more students and families under these changes.
Always file early. Don't wait since the best aid packages are typically available to students who apply earlier.
Families will not see a big change in the actual FAFSA application form process—other than filing early and getting answers more quickly.
Getting financial aid answers quickly also allows students and families more time to prepare for college costs. Notifying students earlier of their financial aid packages will also leave more time for one-on-one counseling with students and families.
The Financial Aid staff at UM-Flint is very knowledgeable, prepared, and eager to assist students and families with this change. UM-Flint Financial Aid will visit high schools throughout the year to assist families with their financial aid questions, including assistance how to fill out the FAFSA.
Any questions regarding PPY can be directed to UM-Flint's Office of Financial Aid and Scholarships at 810-762-3444.
Additional Resources:
Video: How Prior-Prior Year Helps Students
Video: The Importance of Prior-Prior Year
Contact University Communications & Marketing with comments, questions, or story ideas.