Crim Fitness Foundation and UM-Flint to form Strategic Partnership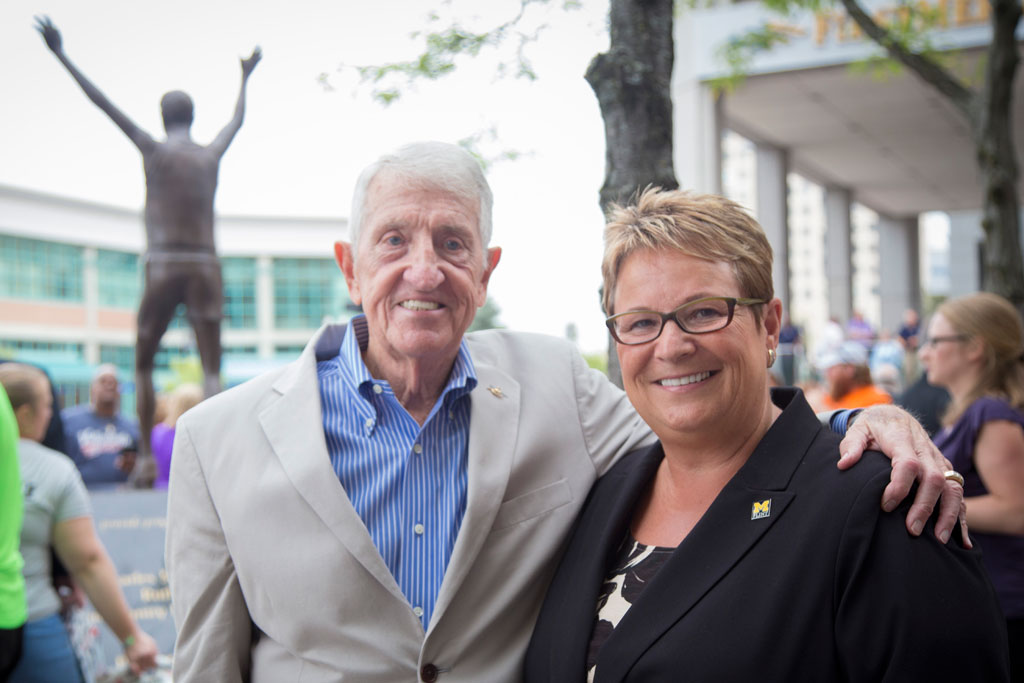 The University of Michigan-Flint and the Crim Fitness Foundation have formed a strategic partnership which brings transformative thinking toward a new era of urban revitalization for Flint and Genesee County. Through an inclusive and collaborative approach, the partnership will engage with other community resources to provide health and wellness program development and evidenced-based practice that will define a key pillar of community growth and stability.
The partnership leverages the strengths of UM-Flint and Crim in providing research, evaluation and facilities that will support and expand current Health and Wellness District programming, as well as innovate and incubate new programming. Programs will be made available to the Flint community directly on the UM-Flint campus as well as throughout the community via our shared roles as programming partners in the Community Education Initiative.
To ensure efficiency in the partnership, the UM-Flint campus will become the new "home" of the Crim Fitness Foundation and the headquarters for a myriad of Crim and UM-Flint sports-based community programs, including a possible world class athletic training facility and signature urban research center. The open design of the partnership provides opportunities for other non-profit and private sector organizations to share resources and expertise to expand impact and enhance outcomes. The University will also focus on prioritizing the health and wellness of its own "student body" as a measure in assessing student achievement and performance. Furthermore, the partnership provides for the creation of a Training Institute for sharing information with community leaders from other urban centers across the country facing many of the same challenges as Flint.
"The University of Michigan-Flint is proud to partner with Crim and to join forces for the common good," said Chancellor Susan E. Borrego. "An indicator of wellness in a community is having a healthy network of partners. The commitments to health and education make Crim an excellent partner and their programs will enhance our students' lives."
"This partnership has an open design which will allow for other non-profit and private sector organizations to share resources and expertise," stated Gerald Myers, Crim Fitness Foundation CEO. "We are excited about the possibilities and promise of this dynamic new alliance."
"From my perspective, this is an ideal situation for the City of Flint," said Crim founder and UM-Flint alumnus Bobby Crim. "The Crim Fitness Foundation and UM-Flint are outstanding institutions that are committed to the citizens of this area. I am confident that this partnership will become a national model for other urban communities to emulate."
This new partnership will support Flint's work in redefining itself as a city committed to a healthier future.
Crim Fitness Foundation
The Crim Fitness Foundation cultivates accessible, vibrant communities in Flint and Genesee County that encourage people to lead healthy lifestyles by integrating physical activity, healthy eating, and mindfulness into their daily lives and mentors other communities to do the same.
University of Michigan-Flint
The University of Michigan-Flint is a regional comprehensive campus of the world-renown University of Michigan committed to academic excellence, student success, and civic engagement and partnerships.
Contact University Communications & Marketing with comments, questions, or story ideas.