UM-Flint Theatre Faculty Bring Area Students Together in New Play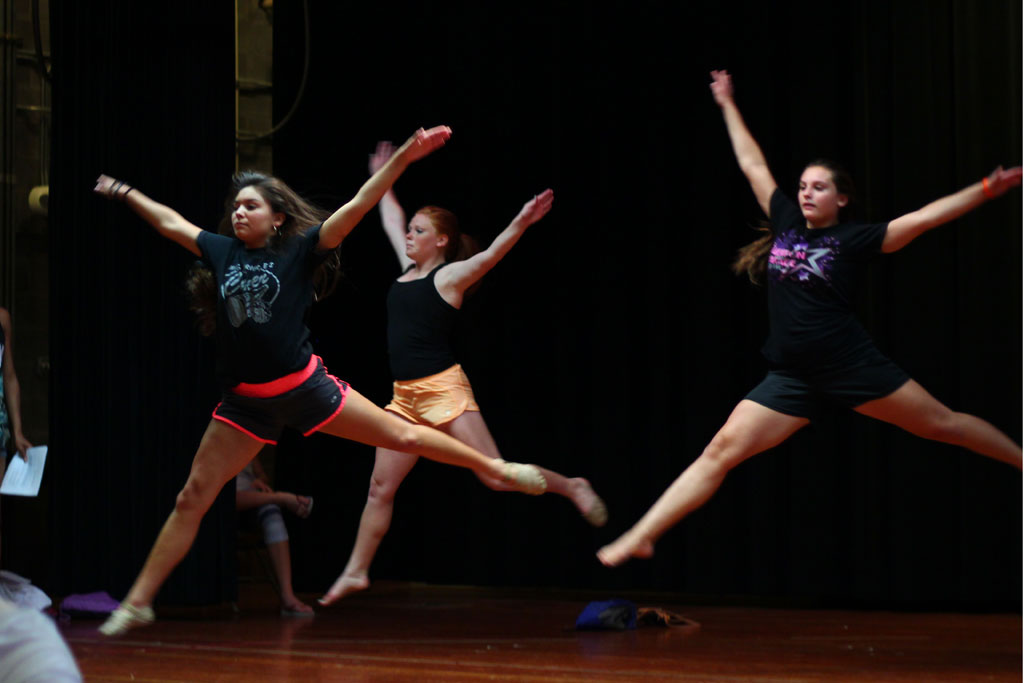 Twenty-six young people will showcase their theatrical talents as performers or crew in a play they developed and created through a seven-week workshop run by the Shop Floor Theatre Company.
The group of students from Shiawassee County and Genesee County met for the first time July 6 at the theatre company's space at the University of Michigan-Flint's Innovation Incubator. Since then, they have been meeting four days a week, two hours a day in the cross-cultural workshops to discuss the challenges and issues they face in life, and how to translate those issues to the stage.
Kendrick Jones, executive director of Shop Floor Theatre Company, is a theatre lecturer at UM-Flint.
All the students, between the ages of 12 and 18, received full scholarships to participate in the workshop and were bused to each workshop location, which also included the Randall Coates Auditorium in Flint and Owosso Community Players in Owosso.
The workshop series, called "Tomorrow's Answer," was funded by the Cook Family Foundation and supported by the Ruth Mott Foundation.
"What is really special about this program, is the scholarship allowed them to come in and be part of it and it takes down some of those barriers like transportation," Jones said. "Many of them have never touched the stage before. They are learning things like confidence and getting past their comfort levels."
The play, named "Making It!" by the youth, touches on a variety of teen issues such as anorexia, bullying, and other issues adolescents face.
"It's all about them," and what they wanted to tackle in the play, Jones said.
The students come from a variety of backgrounds, including rural and urban environments.
"They found out they have a lot more similarities than differences," Jones said. "The relationship building, that's where the magic happens."
Throughout the sessions, students learned theatrical skills such as building sets, creating art pieces, dance, writing lyrics, conducting interviews, and more. UM-Flint dance lecturer and graduate student Emma Davis worked with the students.
"We are really proud of the kids," Jones said.
The August 21 performance will be held at 1:30 p.m. at Randall Coates Auditorium, 1020 W. Coldwater Road, Flint. The August 22 performance will be held at 7 p.m. at Owosso Community Players: 114 E. Main St., Owosso.
The one-hour play is free and open to the public.
Contact University Communications & Marketing with comments, questions, or story ideas.