Innovative Impact Award Recipients Announced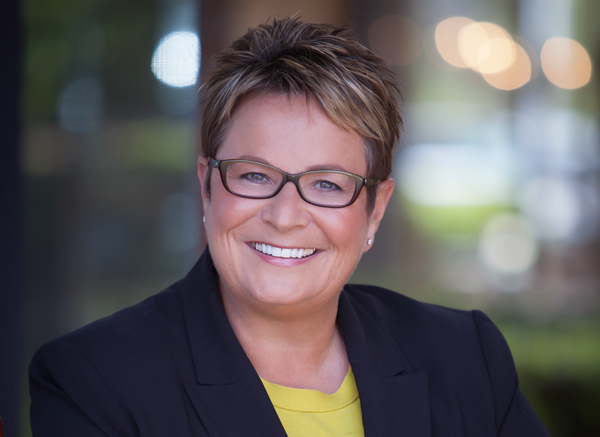 Chancellor Susan E. Borrego has announced the recipients of the inaugural UM-Flint Innovative Impact Award.
Two ideas were chosen for funding, and for implementation this fall. Borrego "encouraged faculty and staff to contribute their ideas for the collective good of the campus." Besides the selected projects receiving funding, the winners are also awarded funds for their ideas.
"You are Here," proposed by Sandra Alberto, was selected. It is a "proposal to improve wayfinding signage on campus to enhance the culture, climate, and overall navigability," according to Borrego's announcement. Alberto receives a $1,000 prize.
"Promoting Environmental Sustainability, Health, and Well Being" was also chosen, which is a "proposal to improve the appearance and function of the Harrison Street Parking structure, as well as promote environmental sustainability, healthy activity, and campus spirit."
This was submitted by Greg Rybarczyk, Theresa Landis, Raymond Hall, Mary Hall, and Rebecca Pettingill. This group receives a $2,000 shared prize.
"The selection committee and I were impressed by the creativity, thoughtfulness, and true innovation represented in the proposals," Borrego said. "I wish we were able to fund all of the projects. I look forward to seeing these proposals implemented on campus this fall as well as to the next round of proposals in the 2016 cycle."
Alberto said she appreciated that the program was initiated this year.
"I think it's awesome they are providing this opportunity for faculty and staff to submit ideas. It shows the inclusiveness the chancellor is trying to attain as leader on campus. Our voices matter to her," Alberto said.
"It's an honor to have been selected for the inaugural UM-Flint Innovative Impact Award," said Theresa Landis, director of Auxiliary & Recreational Services, about her group's idea being chosen, too.
"The idea was a natural outgrowth of the efforts of the UM-Flint Walk & Bike Work Group. This project will not only improve the appearance of the Harrison Street deck, but it will also promote campus spirit and show our support for healthy, activity living in an urban setting."
Contact University Communications & Marketing with comments, questions, or story ideas.