Business Plan Competition Winner Moves into Innovation Incubator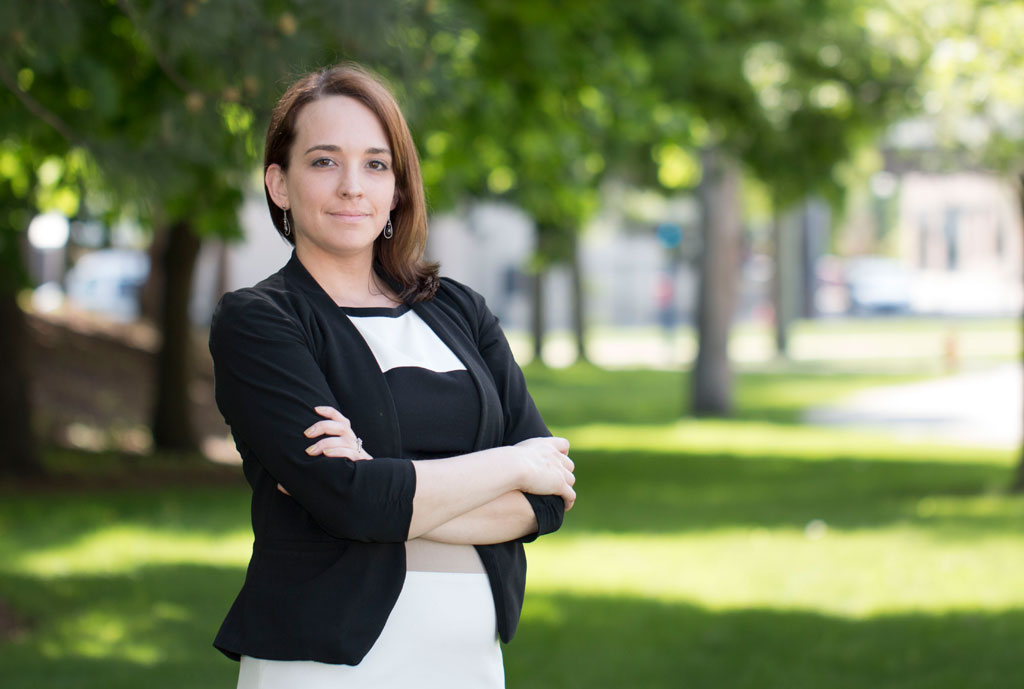 University of Michigan-Flint student Ashley Knific will move her venture, Jobs 4 Moms, into the university's Innovation Incubator later this month.
At the core of her organization's concept is finding balance between raising a family and succeeding professionally. Knific aims to connect employers and employees, which will allow people to work from home and help employers find qualified staff.
Knific, a biology major, came up with the idea last year, which won her the UM-Flint School of Management's Business Plan competition this spring. The $5,000 prize money­ provided by the competition's sponsor Diplomat Specialty Pharmacy will help develop her website www.jobs4moms.org.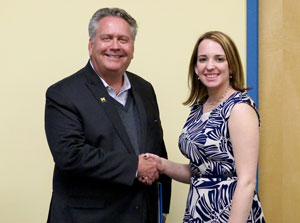 The venture aims to keep people active in their profession while staying at home to raise a family. This will provide employers with qualified workers, and allow people to stay up-to-date in their industries while working from home.
"I was realizing many women, and men, were giving up their careers," when starting families. "They are risking everything they worked for in their early 20s."
Knific, who is taking the semester off to focus on her organization, received advice and training from the Incubator staff to prepare for the SOM competition.  She has deep connections with the Incubator, including as a work study student and as an employee of Epic Technology Solutions, which her husband Paul Knific owns with his brother Eric Knific. She has also taken several workshops, including financial and banking classes, at the Incubator.
"If it wasn't for the Incubator, I don't know if I would have trusted myself to try and do this," Ashley said.
She is currently a substitute teacher at Powers Catholic High School and plans on moving her operations into the Incubator office space later this month after classes end.
Knific will start recruiting employers and employees this summer in Genesee County, with aspirations of expanding beyond the region eventually.
The Incubator offers free support and resources to student-owned and community businesses. It provides office space to student-businesses. Everyone, both on campus and in the broader community, can tap into the other services, such as workshops, co-workspace, free wi-fi access, white boards, business planning help, referrals to other support organizations, and mentorship with faculty or other business professionals.
Sherry Hayden, administrative coordinator at the Incubator, said Knific has the personal tools and mindset to thrive. Hayden praised Knific's research and intelligence.
"She has a lot of practice. She saw a need. It is a nice dovetailing of her education and her experience, building this business."
School of Management Dean Scott Johnson said Knific combined interest and community need in her proposal.
"It seemed to be something that was a really good idea, and something where there is a demand for that. And it helps with the community. She was really passionate about it."
The Incubator space will serve as a valuable place to meet clients, Knific said.
Contact University Communications & Marketing with comments, questions, or story ideas.