UM-Flint and Kirtland Community College Sign Partnership Agreements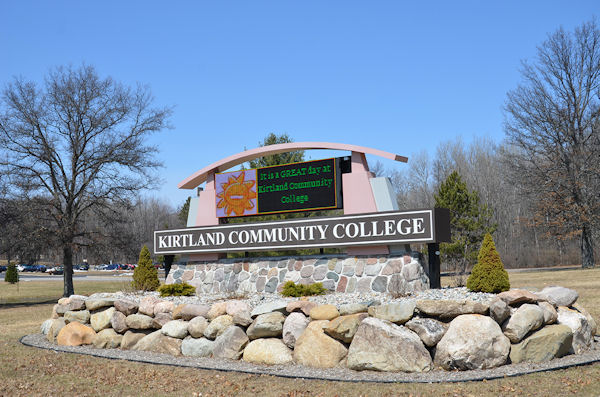 Kirtland Community College and the University of Michigan-Flint have signed two articulation agreements to provide an easy transition for Kirtland students transferring to UM-Flint.
The agreement applies to the business and applied science programs. The students can transfer to UM-Flint to complete their Bachelor of Business Administration (BBA) or Bachelor of Applied Science (BAS) degrees.
Students may concurrently take courses at both institutions and have access to advising and other services at both institutions. One of the goals of the agreement is to promote the benefits of community college transfer to obtain a bachelor's or higher academic degree.
"Kirtland is an outstanding community college. We are seeing a growing interest by Kirtland students to come to the University of Michigan-Flint to complete a four-year degree in business at a recognized AACSB International accredited business school," said School of Management Dean Scott Johnson. "The articulation agreement helps guide these transfer students so they know what to take and what courses will transfer into our program."
The BBA is offered online and on the UM-Flint campus. The online and on-campus BAS degree permits students with education and experience in a technical field to complete a baccalaureate degree in a program appropriate to the student's interests and needs. After completing an approved Associate Degree in Applied Science at Kirtland, students may choose from two of the several UM-Flint disciplines or any one of the concentration minors to complete their Bachelor of Applied Science.
The agreements were finalized earlier this month. Kirtland's central campus is located in Roscommon, Michigan.
Prospective students may apply or obtain more information by calling Kirtland at 989-275-5000, ext. 284, or visiting www.kirtland.edu.
Contact University Communications & Marketing with comments, questions, or story ideas.