UM-Flint Named to President's Higher Education Community Service Honor Roll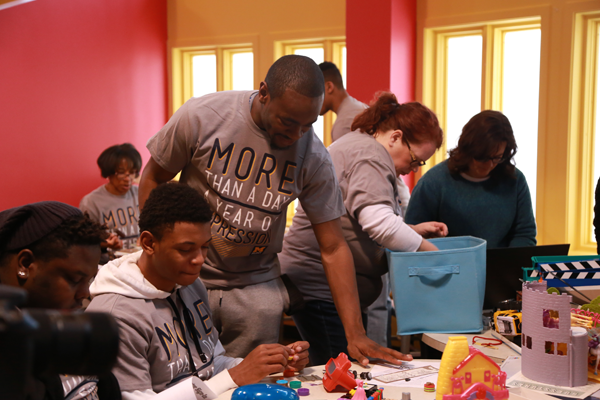 The University of Michigan-Flint was recently named to the President's Higher Education Community Service Honor Roll, which annually highlights the role colleges and universities play in solving community problems and placing more students on a lifelong path of civic engagement.
Each year, the President of the United States recognizes higher education institutions that reflect the values of exemplary community service and achieve meaningful, measurable outcomes in communities through service.
The honor roll acknowledges institutions achieving measurable outcomes in four different categories, including general community service, interfaith community service, economic opportunity, and education. UM-Flint was named for general community service.
"This is our first year being named to the honor roll, and we are proud of the accomplishment," said Jacob Blumner, interim director of University Outreach. "The recognition reflects our increasing commitment to civic engagement and the greater Flint community."
The General Community Service category recognizes the quality of, quantity of, and commitment to community service initiatives at a college or university. This category reflects the best practices of community service and service learning, such as long-term campus-community partnerships and measurable community outcomes as a result of the service.
Contact University Communications & Marketing with comments, questions, or story ideas.