UM-Flint and Flint Community Schools Establish Dual Enrollment Educational Partnership (DEEP) Program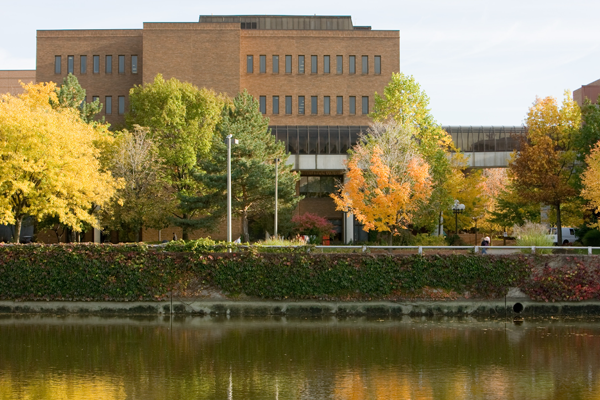 Flint Community Schools (FCS) and the University of Michigan-Flint are collaborating to offer a cost-free dual enrollment opportunity for FCS high school seniors. The Dual Enrollment Educational Partnerships (DEEP) initiative allows motivated Flint high school students to earn college credit by taking accredited courses taught by UM‐Flint faculty on the university's campus.
Students who participate in this program will be dual‐enrolled in their home high school and UM-Flint. Credit earned will be recorded on official UM-Flint transcripts as regular UM-Flint courses. Students completing this liberal arts program will earn a total of 12 college credits. These credits are applicable to four‐year degree programs at UM-Flint, and potentially other institutions.
"We are truly excited about our Dual Enrollment Educational Partnership (DEEP) program with Flint Community Schools. The DEEP program will offer quality college classes to a select group of Flint Community School seniors," said Vahid Lotfi, associate provost and dean of graduate programs. "Extensive prior research has revealed that students who earn 12 or more college credits while in high school have a significantly greater chance of pursuing college education and, more importantly, completing their college degrees on time."
Lotfi stressed that the UM-Flint faculty and staff are committed to student success and they look forward to working with FCS students, assisting them to achieve their educational goals.
"The DEEP initiative with UM-Flint is perfectly in line with the mission of Flint Community Schools, which is to develop a community of learners who are prepared to live, work, and contribute to an ever-changing society," said Dr. Jessie Kilgore, Flint Community Schools assistant superintendent for curriculum, instruction, and testing. "The DEEP initiative allows our students to take high level, challenging courses and earn college credits, but it is especially advantageous because it allows students to acclimate to a college setting and get a sense of what will be expected of them once they enroll full time. It is a terrific partnership and one we hope continues for years to come."
As part of the partnership arrangement with Flint Community Schools, UM-Flint will provide partial funding by reducing the tuition rate and waiving the registration fee in the fall and winter semesters. In addition, Michigan state law enables high school students to qualify for dual enrollment funding from their local high school, which will be applied toward students' UM-Flint tuition and fees. This results in a 79% reduction in tuition and fees.
Dual enrollment applications are available in each high school guidance office. In order to receive full consideration, the application must be completed, signed (parent and student signature required), dated, and submitted with updated high school transcripts to your high school guidance office no later than Thursday, February 19, 2015. The program will start in fall 2015.
Contact University Communications & Marketing with comments, questions, or story ideas.