UM-Flint Receives U.S. News Rankings in Three Areas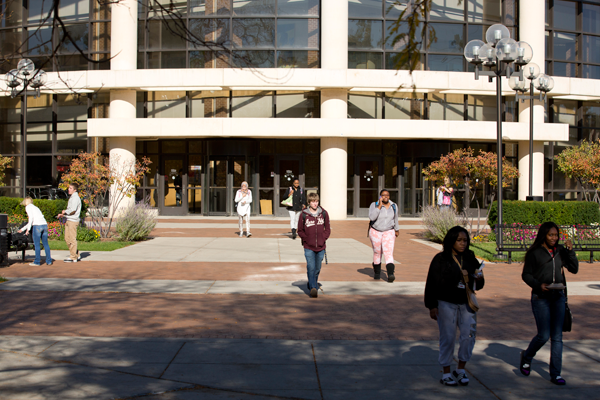 The U.S. News & World Report "Best Colleges 2015" has included the University of Michigan-Flint in three categories. The university has received rankings for Best in Midwest, Top Public Schools (Midwest), and Best Colleges for Veterans.
U.S. News surveys colleges and universities each year and ranks nearly 1,600 of them in different categories according to their methodology. The U.S. News ranking system rests on two pillars. The formula uses quantitative measures that education experts have proposed as reliable indicators of academic quality, and their researched view of what matters in education.
Data are gathered from each college on up to 16 indicators of academic excellence. Each factor is assigned a weight that reflects how much a measure matters. Finally, the colleges and universities in each category are ranked against their peers, based on their composite weighted score.
The veterans' ranking is designed to provide military veterans and active-duty service members with data on which top-ranked schools offer benefits that can help them pursue a college education. U.S. News has produced the Best Colleges for Veterans rankings for two consecutive years. UM-Flint was also included in the inaugural rankings.
 The schools in the rankings must meet certain criteria that includes the following:
• The institution is a member of the Servicemembers Opportunity Colleges (SOC) Consortium.
• The institution is certified for the GI Bill.
• The institution participates in the Yellow Ribbon Program or is a public institution that charges in-state tuition, which can be fully covered by the GI Bill, to all veterans applying from out of state.
Contact University Communications & Marketing with comments, questions, or story ideas.