UM-Flint Again Selected A "Best in the Midwest"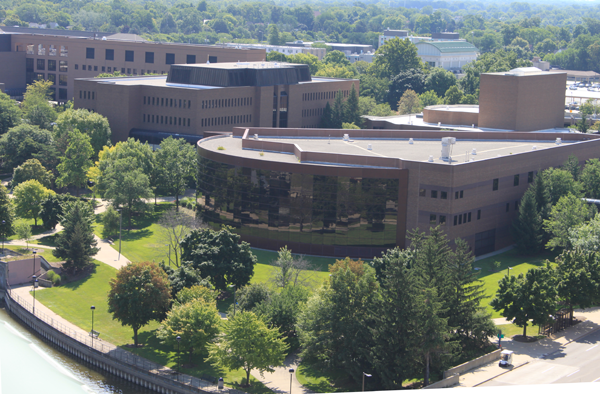 The University of Michigan-Flint has again been selected one of the best higher education institutions in the Midwest by the national education services company The Princeton Review.
In making the selection, The Princeton Review states, "Our goal is simple: to identify some of the colleges and universities that we feel stand out within each region."
According to guidelines established by The Princeton Review, the schools they select have to meet two criteria. First, they must pass reviews for academic excellence, and second, The Princeton Review must be able to independently survey students attending the schools through a secure online survey. Only schools that permit the company to survey their students are eligible for consideration for regional "best" designations.
Here's what UM-Flint students had to say about the university overall:
It is a point of pride for UM-Flint students that there is "no typical" UM-Flint student. The undergrad population is "diverse, especially in age and life experience." As one student put it, "All walks [of life], cultures, sexual orientations, etc. interact and learn together and from each other." Students appreciate the "flexibility of class hours" which "suits [a] work schedule." Online courses and an "excellent childcare program" were also cited as evidence of the "convenience" UM-Flint affords.
About campus life:
Many students supported the idea that "school life is what you want to make for yourself." They pointed out that "the university has many clubs and organizations" and "there is usually something happening at least every other week like movies in the KIVA or free food somewhere." Another student mentioned the fact that "the dorms have brought a social life to campus" and specifically called out the Greek community for all the events they sponsor. Students also included the downtown area into their conception of campus life, saying downtown Flint offers "a number of eateries, bars, art galleries, and events." In addition, "the farmers' market and cultural center are both walkable from campus."
About academics:
Survey respondents stated UM-Flint allows students to pursue higher education at a "reputable" school with an "affordable" price tag. Students often referred to the quality of and the relationships they form with professors. UM-Flint faculty are seen as a "real asset," educators here are "accommodating, accessible, and seek to build rewarding relationships with their students." While "they expect a lot from you," faculty also "go out of their way to help you out in whatever way possible." UM-Flint faculty members "want you to succeed" and are "very encouraging." They are also "very knowledgeable about their [chosen] subjects" and they have "a lot of [professional] experience [upon which] to draw anecdotes." One student stated that the University of Michigan-Flint is an institution that "motivates and inspires [its students] to reach greater academic heights."
Contact University Communications & Marketing with comments, questions, or story ideas.