Trip Leads to New UM-Flint Global Studies Course on Chinese Medicine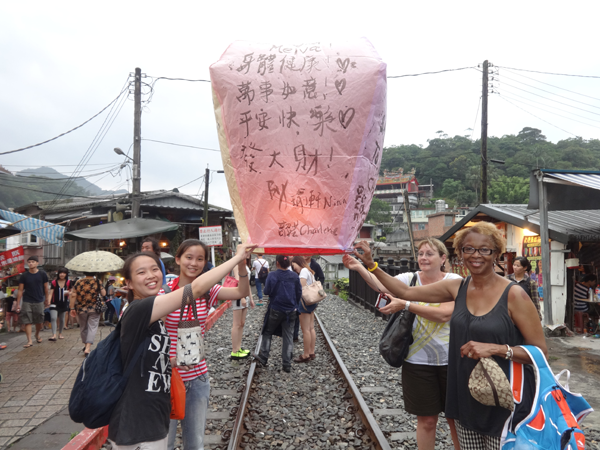 Two University of Michigan-Flint assistant nursing professors have paved the way to develop a global studies course that will focus on traditional Chinese medicine and complementary therapies through lectures, hands-on practices, and hospital tours.
In early July, Melva Craft-Blacksheare and Judy Haefner traveled to Taipei, Taiwan and Beijing, China to participate in a Complementary Therapy Summer Program at the National Taipei University of Nursing and Health Sciences (NTUNHS). The course (taught in English) provides a special opportunity to focus on aroma therapy, acupressure/acupuncture, and traditional Chinese therapy. This year's course was attended by students from Seoul Women's College of Nursing and nursing students from The National University of Singapore.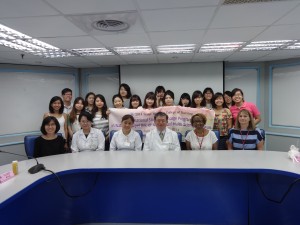 Craft-Blacksheare and Haefner say their goal is to develop a global studies course to accommodate 8-10 students who will participate in the two-week program on traditional Chinese medicine at the NTUNHS, then travel to Beijing, China for additional hands-on learning experiences under the mentorship of Chinese traditional healers. The target audiences for this global studies experience are undergraduate and graduate students from nursing, biology, pre-medicine, pre-dentistry, anthropology, public health, anesthesia, and physical therapy.
UM-Flint Nursing Department Director Marge Andrews said, "I think the program will be fantastic for nursing and health care students to enrich their knowledge and experience of different cultures and treatment modalities."
Contact University Communications & Marketing with comments, questions, or story ideas.