Chancellor Susan E. Borrego Begins At UM-Flint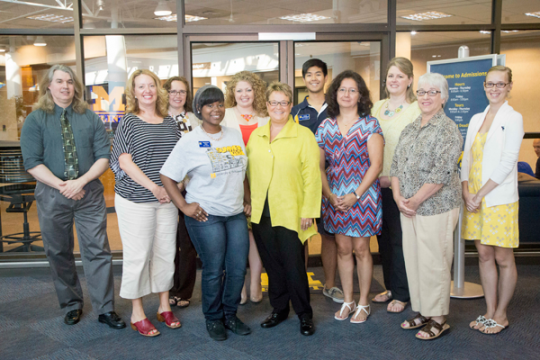 Chancellor Susan E. Borrego officially began her tenure at the University of Michigan-Flint August 4.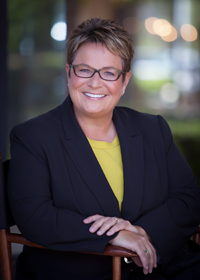 "I have been looking forward to this day for a few months and I am eager to learn all I can about the people of UM-Flint and the greater community," said Borrego. "Listening to stakeholders is crucial, and it is my biggest priority."
After a nationwide search, Chancellor Borrego's appointment was approved in April by the University of Michigan Board of Regents. She recently completed work as the Vice President for Enrollment, Planning and Student Affairs at the California State University, Dominguez Hills. Chancellor Borrego brings with her extensive experience in the areas of student learning and support, enrollment management, student affairs, diversity, and strategic planning.
"All of my professional experiences have helped to prepare me for my role as Chancellor at UM-Flint," stated Borrego. "The common thread between each of the positions I have held is that students and the student experience is at the center of each university. I know that is already true of UM-Flint."
Among her initial priorities, Chancellor Borrego has identified reviewing the campus strategic plan as an important first step. She is planning to bring together faculty, staff, and students to review the priorities of the plan, and to work with people across the campus to identify campus priorities.
"A great deal of good work has gone into the strategic plan," said Borrego. "As part of my listening tour, I am very interested in learning more about what is happening with the strategic plan, what has been achieved, and how we can continue to make progress on our collective goals."
Chancellor Borrego will reside in the city of Flint, along with her partner, Mary E. Boyce, Ph.D. and their two rescue dogs. Reflecting on the move to her new home, Chancellor Borrego is enthusiastic and proud to be part of the Flint community.
"I am ready to get settled in Flint. In my visits people have been very supportive and warm," said Borrego. "The campus setting is beautiful. I am registered for my first Crim Race. The Flint Farmers' Market will be my go-to place for fresh produce. There is so much happening here. But most importantly, the people of this community have gone out of their way to be helpful and welcoming. I am looking forward to the opportunity to get to know more of the campus and community."
Contact the Office of University Communications & Marketing with comments, questions, or story ideas.