UM-Flint Boyer Faculty Scholars Working to Enhance Community Engagement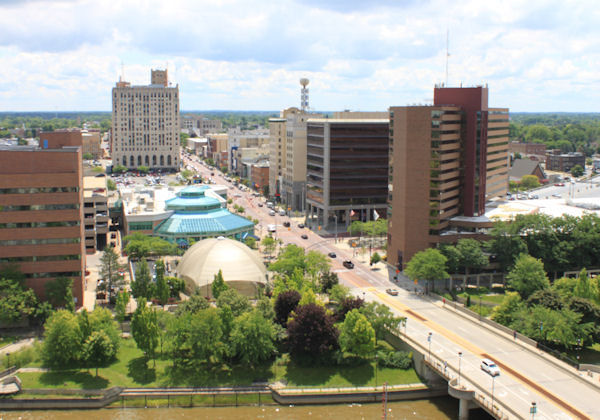 Each spring and summer, UM-Flint's University Outreach supports the professional development of up to five faculty members, with a focus on community-engaged scholarly activity, through the Boyer Faculty Scholars Program.
The 2014-2015 Boyer Faculty Scholars are Min-Hui Huang, assistant professor of physical therapy; Dan Lair, assistant professor of communication and visual art; Elaine Makas, assistant professor of education; Pamela Ross McClain, assistant professor of education; and Charlotte Tang, assistant professor of computer science.
Each scholar was selected to help further the program's goal to deepen campus-wide discourse, practice, and recognition of the scholarship of engagement at the university. With their experiences in the Boyer Program, they hope to make contributions to the greater Flint community as well. In fact, preference was given this year to applicants whose proposals supported Flint's Master Plan.
Charlotte Tang feels that her field has much to offer to efforts like Flint's. She said, "I strongly believe computer science has great potential to make significant contributions to the community through appropriate technological solutions to address identified problems or to improve existing work practices and processes. Thus engaging the community is a natural fit that not only allows me to give back to the society, but also makes the discipline more fulfilling and impactful."
In the Education Department, Pamela Ross McClain hopes to enhance her students' skillsets through community engagement work. "By becoming culturally self-aware while utilizing families as cultural informants and partners in the education of their youngsters, the Ed. S. (education specialist) graduate students (school leaders) are more likely to find viable strategies to assure continuous school improvement."
At the end of the program, all Boyer Scholars will document and share their successes and learning opportunities with the campus community. Like Assistant Professor Elaine Makas, many will gauge their success by the results inside and outside the classroom. "We cannot be leaders in any field if we do not learn to connect the wonderful world of research to the wonderful world of practice. We must not just hope our research will trickle down to the field, we must be in the field designing, researching, and implementing with those meeting the challenges head-on every day."
For more information about the Boyer Faculty Scholars Program, visit the University Outreach website. This year's program was sponsored by the Office of the Provost and the UM-Flint Diversity Council. To learn more about the City of Flint Master Plan, visit imagineflint.com.
Contact University Communications & Marketing with comments, questions, or story ideas.