University of Michigan-Flint Professor Selected as a Fulbright Scholar Will Teach in Austria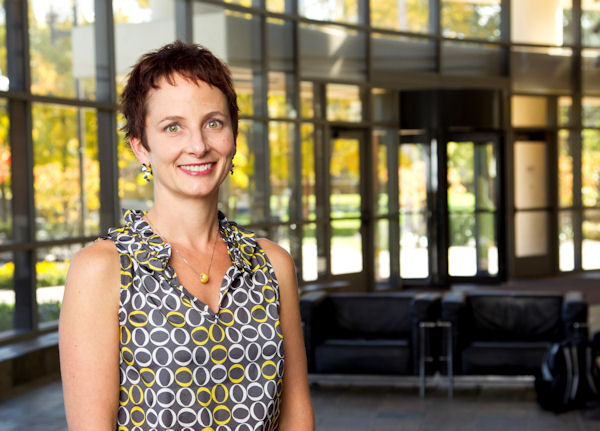 UM-Flint Professor of Sociology Heather Laube's American Studies Award entails a four-month fellowship for teaching at the University of Graz in Austria in 2015.
She will bring her expertise on gender, higher education, and social movements as she teaches two graduate classes: one modeled after her Gender & Society course here and the other called Feminism, Gender, and Change in Academia. Laube is happy to be landing at an institution that is in the midst of change and focusing on the place of women in higher education—a topic central to Laube's studies and interests.
Although her expertise may lie in domestic issues, she says, "I am well-suited to teach courses that not only focus on the United States, but that also integrate a comparative perspective that will demonstrate the value of sharing knowledge… I have learned that examining differences among groups often allows us to see our similarities." 
Laube has started putting together her plan for classes, home, and family while in Austria, but admits she has "a lot more questions than answers right now."  Her students will largely determine the shape of her teaching experience with the things they discuss, have experienced, and share within the class. As much as she is looking forward to teaching, Laube is equally excited to learn from her time in Austria, a perfect expression of the Fulbright's aims to be a program of true exchange.
The Fulbright Scholar Exchange program was first established in 1946 and is sponsored by the United States Department of State Bureau of Educational and Cultural Affairs. Its aim is to create a worldwide exchange of scholars and students between institutions. Approximately 800 grants for teaching and/or research are awarded annually and are available in over 125 countries.
To learn more about Professor Heather Laube, please visit http://www.umflint.edu/sac/faculty/laube. For information on Fulbright learning and teaching opportunities, visit http://www.cies.org.
Contact University Communications & Marketing with comments, questions, or story ideas.