National Student Exchange Gives UM-Flint Students New Educational Opportunities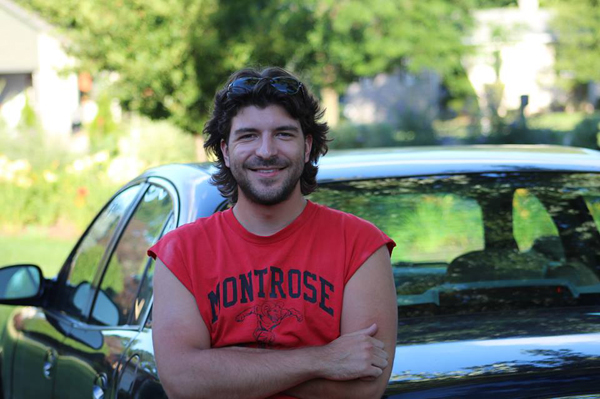 University of Michigan-Flint student Connor Holzworth will be heading to the University of the Virgin Islands in St. Thomas for the fall 2014 semester. It is an opportunity that was made possible when UM-Flint became a member school of the National Student Exchange (NSE).
The NSE is a "study away" opportunity that allows students to take new courses, see new places, make new friends, and enroll in academic options that may not be available at UM-Flint. You can study for a single term or an academic year at one of nearly 200 NSE member colleges and universities in locations listed below:
United States
Canada
Guam
Puerto Rico
U.S. Virgin Islands
Students should be able to find a campus with just the right combination of courses, facilities, and environment to meet their personal and academic needs and interests.
UM-Flint's NSE coordinator is Laura Staudacher in the Honors Program.
In addition to Holzworth heading to the Virgin Islands, theatre and French major Alexis Harvey will be going to the University of Hawaii at Manoa. Bethany Lemon, a student in elementary education who is going to Johnson State College in Vermont said, "Living in a different state for a semester will stretch my comfort zone and teach me coping and problem solving skills."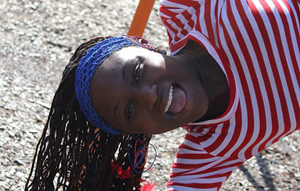 Staudacher's daughter, psychology major Jamie Staudacher, has selected the Queens College-CUNY, in New York City. Jamie said the experience will "alllow me to experience different instructors and how they perceive the field of psychology."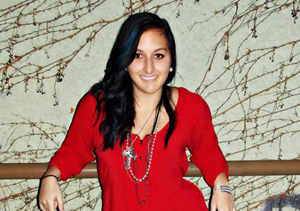 A computer science major from the University of South Dakota and a business major from the University of Regina, Saskatchewan, Canada are also coming to UM-Flint as part of the program.
"The NSE truly is an exceptional program, not only for the students, but as a way to educate other institutions about UM-Flint and the city of Flint," said Staudacher. "My job as the NSE Coordinator for UM-Flint is to make the transition from one campus to the other as easy as possible for both outgoing and incoming students. Every NSE campus has a coordinator to work with students."
Minimum requirements for participating students are: full-time enrollment, cumulative 3.0 GPA, and good standing (academic, personal, and financial).
Students can apply for the NSE program at www.umflint.edu/nse. The process includes a non-refundable application fee, a transcript, recommendations, statement of goals, biographical data, and a personal interview.
Contact University Communications & Marketing with comments, questions, or story ideas.