UM-Flint Faculty and Alumni to Explore Innovation in Education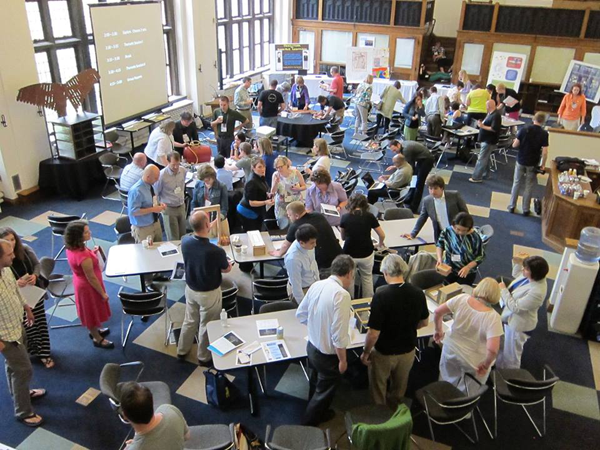 An international group of educators, led by UM-Flint faculty and alumni, will come together in Michigan to re-imagine teaching and learning at the Institute for Innovation in Education (IIE) "Gathering" June 18-21 on the University of Michigan campus in Ann Arbor.
Activities include a unique series of workshops delivered on June 18 by leading regionally and nationally known educators. The Gathering also includes a public symposium and "un-conference" on June 19, and collaborative project work days on June 20 and 21.
"It was hard to decide what to call the event," said Jeff Kupperman, an Associate Professor of Educational Technology at the University of Michigan-Flint, who is one of several educators who started the Institute for Innovation of Education two years ago. The group wanted to establish a regular event that would bring together the Institute's members, who include a core of UM-Flint professors, students, and alumni, along with other educators who work in schools, universities, non-profit organizations, and corporations around the world.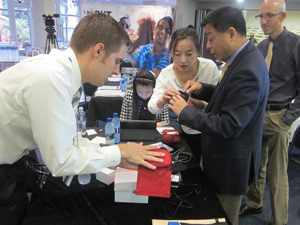 "We didn't want it to be just an academic conference, and we didn't want it to be a traditional kind of professional development experience centered on a few experts sharing their wisdom," says Kupperman. "We wanted participants to come out inspired and rejuvenated, having made new connections and having made real progress on moving their own work forward. If you've ever been to a Startup Weekend [events where participants form teams and come up with a startup business plan in 54 hours], that's the kind of energy we are aiming for. And we wanted to break down institutional and professional barriers—in other words, get people together who have a lot of common goals but ordinarily wouldn't have a chance to meet, have them get to know each other a bit, and plan out how to work together."
Ultimately, Kupperman and his colleagues decided to call it a "Gathering," evoking either a bunch of geeky kids playing a fantasy card game, or a cocktail party. To which Kupperman says, "Put both images together and that's actually not too far off."
Previous Gatherings have been held in Geneva, Switzerland and Durban, South Africa, with a Gathering scheduled this fall in Prague. The events have seen attendees from all over the world come together to explore innovative practices in education and develop global collaborative educational partnerships and projects. Organizers say that the events are designed to foster timely, agile responses to current issues in education by supporting continually inquisitive practice in the design and implementation of inventive tools, programs, and environments for learning.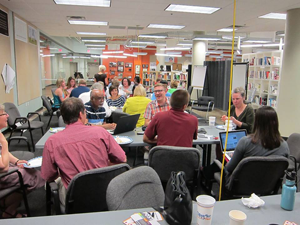 While most of the content of the June Gathering will be driven by the interests of the participants, the afternoon of June 18 will feature structured 2-hour workshops "designed and led by some of the most creative and thoughtful professionals we know," said Kupperman.  Workshops will address topics such as using primary sources, using video to improve teaching in a "virtual learning and teaching lab," simulations that address Common Core standards, blogging, and video production. Several workshops will focus on games and learning, and one will even have participants put together their own Raspberry Pi computer.
Workshops and other events at the June Gathering are open to the public; registration is open now through June 10. For a detailed schedule, updates, or to register for the upcoming workshops and conference, visit http://iie.icsmich.org/.
ABOUT THE IIE:
The Institute for Innovation in Education (IIE) is an incubator of ideas, projects, and partnerships at the intersection of technology and learning, based at the University of Michigan-Flint and driven by the expertise of faculty, graduate students, educators of all kinds, and partner organizations from all over the globe. It builds over three decades of research and development at the forefront of interactive learning with technology.
Contact University Communications & Marketing with comments, questions, or story ideas.