Susan E. Borrego, Ph.D. to Be Recommended As Next Chancellor of the University of Michigan-Flint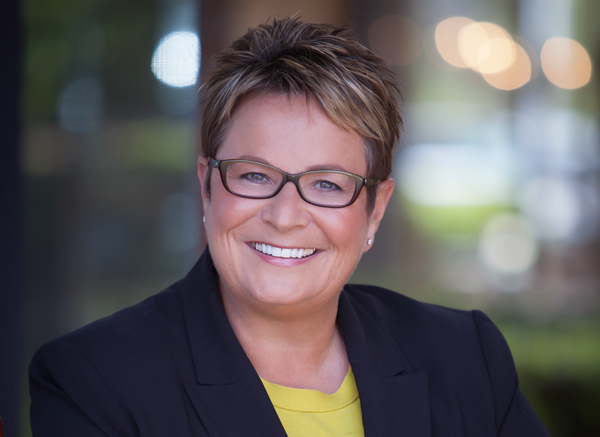 University of Michigan President Mary Sue Coleman is recommending Susan E. Borrego, Ph.D., as the eighth leader of the University of Michigan-Flint. Borrego, who currently serves as the vice president for Enrollment Management, Planning, and Student Affairs at California State University, Dominguez Hills will begin her appointment August 1, 2014 pending approval by the University of Michigan Board of Regents. Inaugural festivities will be announced at a later date.
"Susan Borrego will be an outstanding leader for the University of Michigan-Flint," said President Mary Sue Coleman. "She has an impressive background in higher education administration where she has been a strong advocate for student affairs and diversity. Her national leadership in those areas will be an asset to UM-Flint and its commitment to the student experience."
"The University of Michigan-Flint is part of a community that is steadfastly committed to education" said Borrego. "During my time on campus, it was clear to me that faculty and staff are dedicated to student success. UM-Flint is an exemplary urban university, and I am excited to join such a vibrant campus in the heart of Downtown Flint."
Throughout her extensive career in higher education, Borrego has been a leader in the areas of enrollment management, diversity, marketing, and student affairs.  In her most recent role at California State University, Dominguez Hill, Borrego led the campus through a variety of initiatives that strengthened the campus. She was an integral part of developing a new strategic plan, rebranding and marketing the university, as well as developing and implementing a strategic enrollment plan. Borrego was also charged with oversight of student affairs and intercollegiate athletics, and coordinated the development of a veterans services office for the campus.
Raised in Detroit, Michigan, Borrego received her Bachelor of Arts degree in speech and communication from Northwest Nazarene College. She went on to achieve a Master of Arts in Social Science: Student Development from Azusa Pacific University, and her Ph.D. in Education from Claremont Graduate School.
"I look forward to moving to Flint, meeting new colleagues and students, and becoming part of the campus and community," said Borrego. "UM-Flint is a university that understands the individual needs of each and every student.  With that as a foundation, I believe that together we enhance the already strong educational experience that is part of the great Michigan tradition."
The Chancellor Search Advisory Committee was chaired by Susan Gano-Philips, interim associate dean of the College of Arts and Sciences and professor of psychology. The committee worked with the executive search firm of Korn/Ferry International to conduct the search.
Contact University Communications & Marketing with comments, questions, or story ideas.