UM-Flint School of Management Students Volunteer Free Tax Assistance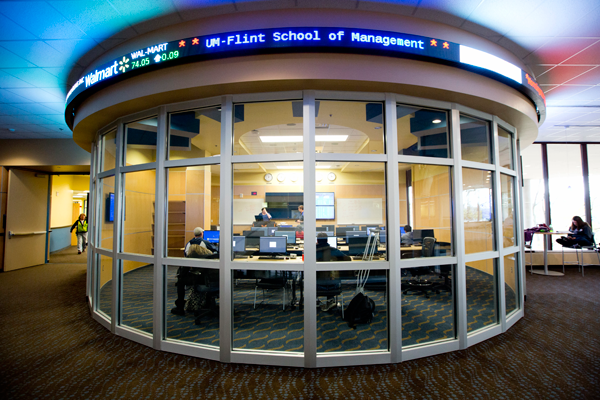 UM-Flint School of Management students have a goal of helping 1,000 individuals and families file their income taxes this year.
To meet the goal, 35 students are spending Saturdays preparing Federal, State, and City income tax returns for low income and elderly individuals, and families in Genesee County for free. Certain requirements must be met to use the service.
The service is being provided at the Flint Public Library main branch on Saturdays from 9 a.m. to 3 p.m. through the end of March, and then on campus at the Riverfront Building on the first two Saturdays in April. The service is a walk-in only, first-come, first-served bases. When the quota is met for the day, clients will no longer be accepted.
Taxpayers must meet the following requirements and bring the required information to be eligible for this free service:
– Earn less than $50,000
– Are not self employed
– Do not itemize deductions
– Do not have capital gains or losses
– Must bring Social Security cards or other official documentation
– Must bring picture ID
– Must bring all W-2s, 1099Rs, etc. to document income
– Must bring documentation of bank account number if wanting direct deposit of refunds
– If you own your home, you must bring your 2013 Summer and Winter Property Tax Statements (they can no longer be looked up online).
Contact University Communications & Marketing with comments, questions, or story ideas.