UM-Flint Ready to Compete Against Other Area Schools in 5th Annual Recycling Challenge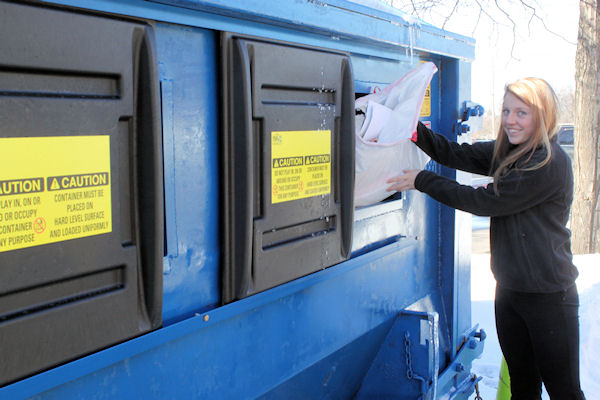 Over the past four years, the friendly recycling competition among Baker College, Kettering University, Mott Community College, and the University of Michigan-Flint has kept nearly 164,000 pounds (82 tons) of recyclable material out of area landfills. Last year, 26 tons of recyclable materials were collected and organizers are hoping to top that number this year.
The 5th Annual Recycling Challenge kicks off March 1 and continues through March 31. Students, faculty, staff, and community members are encouraged to bring acceptable recyclable materials to recycling drop-off centers located at each of the four campuses. Awards will be presented to winners in each of two categories: "Most Pounds per Student" and "Most Total Pounds of Recyclables Overall per Campus." The school winners will be announced at the Annual Earth Day Celebration. This year's Earth Day celebration will be held at UM-Flint on Saturday, April 12, from 10 a.m. to 3 p.m. in the Harding Mott University Center.
"I am very happy to see that Flint now has curbside pickup, and hope to find the annual competition gets more residents signed up for the city's recycling initiative," said Suzy Limberg, UM-Flint alumni and Department of Environment, Health and Safety (EHS) employee.
Clean plastic containers numbered 1 through 7, aluminum cans, steel cans, and small scrap metal are all acceptable. Mixed papers, such as newspaper, junk mail, office paper, cardboard, paperboard, phonebooks, and magazines are also accepted.
"Baker College is proud to be a part of this green initiative again. Our students have made many positive comments about the recycling competition and they look forward to participating every year!" stated Gerald McCarty, vice president of student services at Baker College of Flint.
"Since we've started the Recycling Challenge, the college has expanded its recycling program from just paper and cardboard to also include beverage containers," noted Rebecca Gale-Gonzalez, marketing assistant and web content manager at Mott Community College.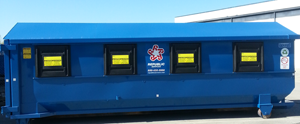 Kettering University blew the other campuses away last year by winning both awards. The students there collected nearly 12 tons of recyclable material in 2013.
This year's event is sponsored by the City of Flint and Republic Services, Flint's residential curbside recycling program contractor. The sponsors and the schools are very excited about increasing awareness about recycling in our community. Republic Services will also be available at the Earth Day Celebration to get more residents signed up for the recycling program.
"It is very encouraging to see our area college students, who represent our city's future, get involved in championing our recycling program," said Mayor Dayne Walling. "It is my hope that their actions will inspire residents to help improve the health and beauty of their community."
If you have any questions or comments, please contact the University of Michigan-Flint Environment, Health, and Safety Department at 810-766-6763 or visit the EHS website.
Contact University Communications & Marketing with comments, questions, or story ideas.